Was gorgeous agian yesterday so took the girls to the Dog Run for another day of fun. It was warm enough, in our girls mind, to play in the water. So they had fun doing that and with playing with their friends.
Daya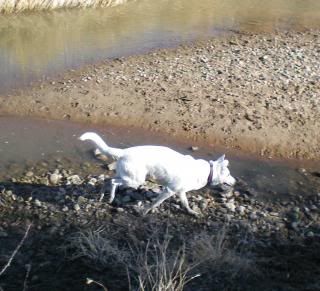 Daya running down the bank after greeting some friends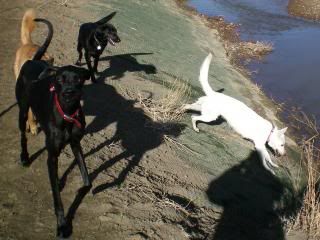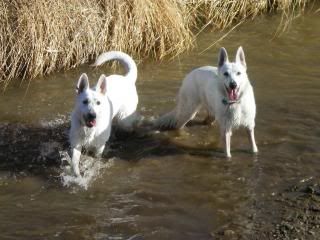 Puppy Party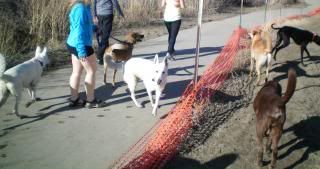 Here you can see just how low the water is. The bank Doug is standing on is where the water used to usually be. No where was it deep enough to swim this time.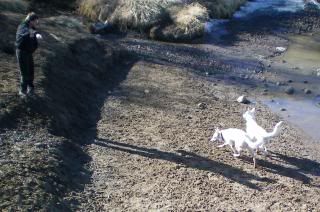 On the 6th is our Dog Runs Annual Poop Pick Up Event which we are going to attend so that we can help keep the park clean for all users. Hope you enjoyed their adventure.