I only wish you could see her in action. Taking them to the side when a car approaches, stopping and waiting, never letting the leash tangle up in their legs. I love this dog so much, I cannot express it in words. From the door dodging I want no one dog to this. I hope she is strong and with us when Brice is ready, just a couple years.
Baylee was so proud to walk the dog. SHe is two years old.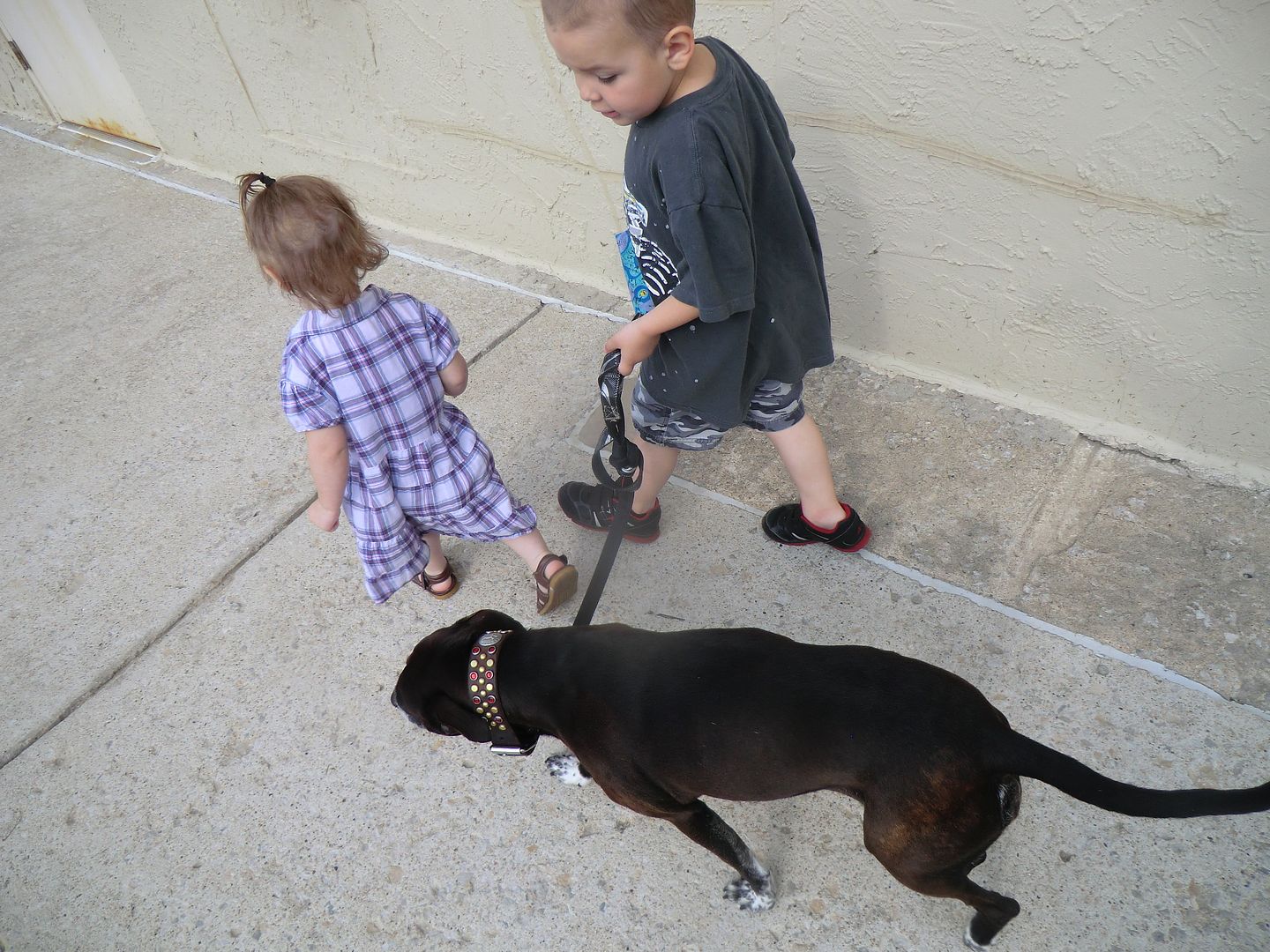 __________________

Go Petie Go Go Who Go!
love comes in many directions with mary
Side by side on the sofa sat three annoyed dogs and one smug cat
and then in came a little white kitten,