I thought I would pop in and say we is alive. The boys are great life is hectic. 12 credit hours this semester, 4 new clients and a home zoo
So Introducing:
The kittens we found abandoned at about 4 weeks old:
Tailor and Tinker( completely new learning curve for me i had never bottled fed kittens)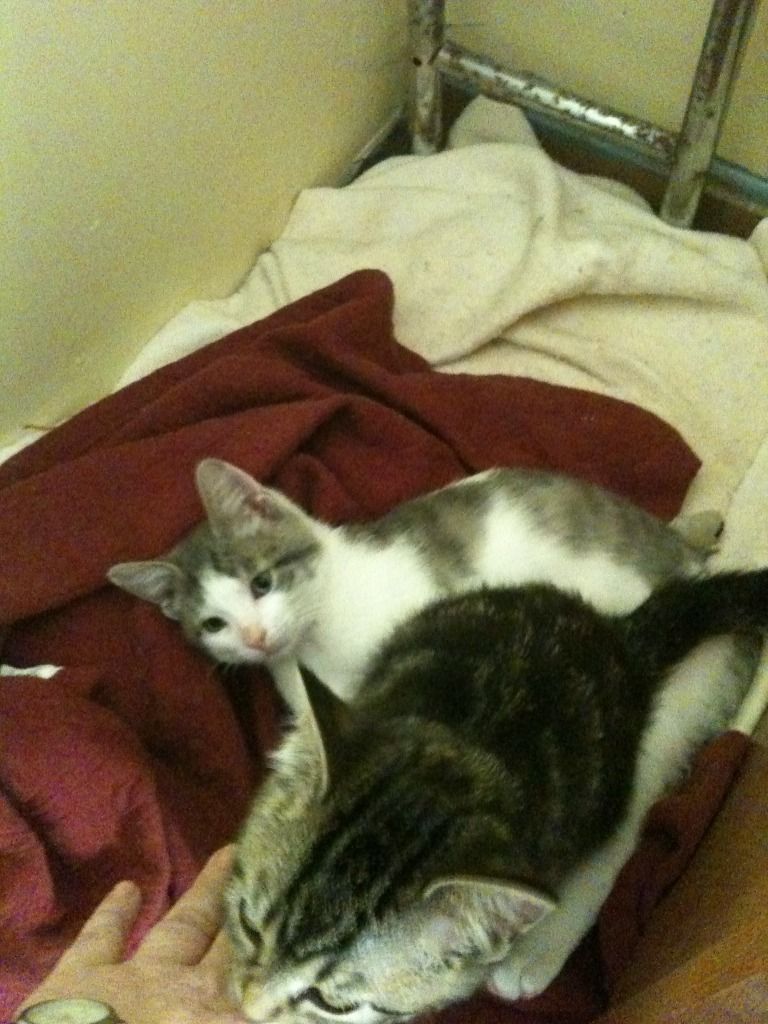 Our current foster dog charlie, who will be going to his new owners in the next couple of weeks.
here posing with Jack.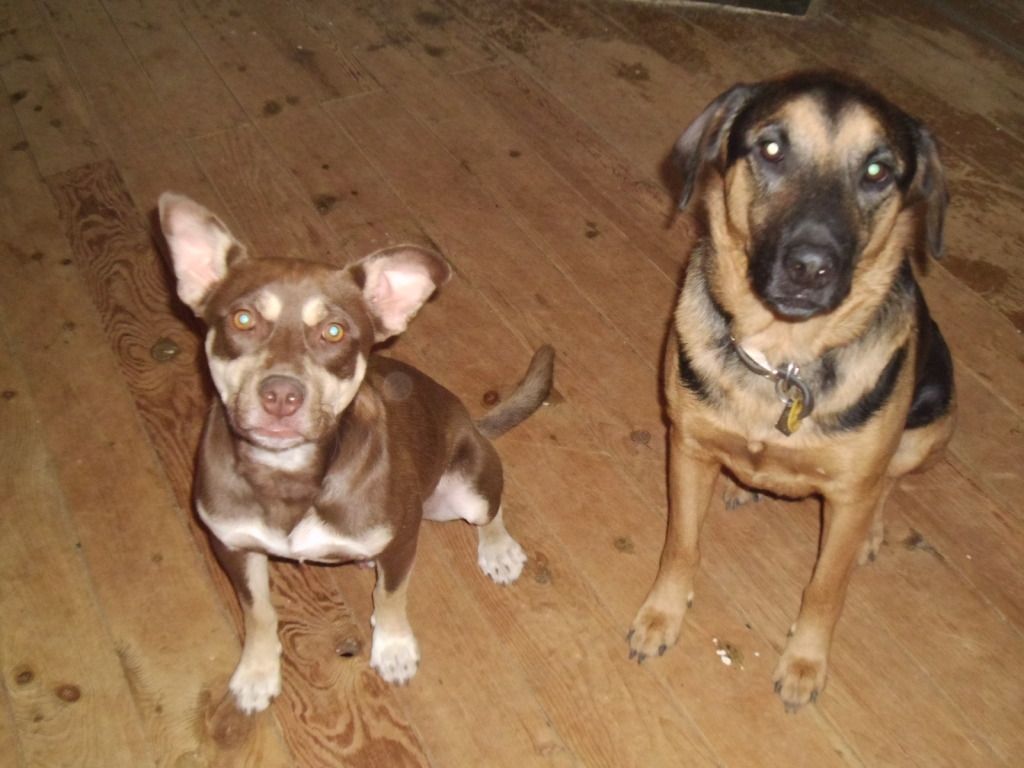 Here with tinker since its just too cute: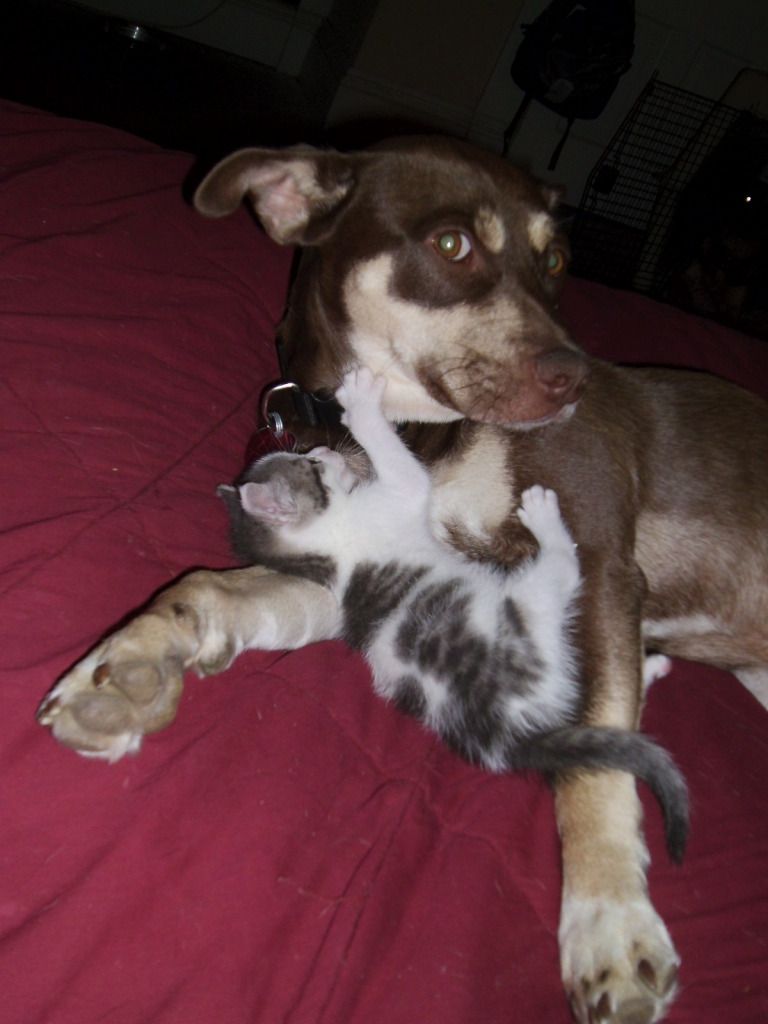 And Juno. My new permanent dog. She was adopted from the local shelter here. She is 14 months old with little to no training but is learning quick
Juno and Puck: ( he has grown alot..)
One with all the furkids but charlie..
a fleeting moment when all are napping.