This past weekend Spirit of the Suwannee Music Park was having a concert and they asked everyone who came to bring SOMETHING for the victims of flooding. The response was tremendous!
We went up there to help load everything up to take it to the shelter and I couldn't believe the amount of Orijen I saw there. Just awesome!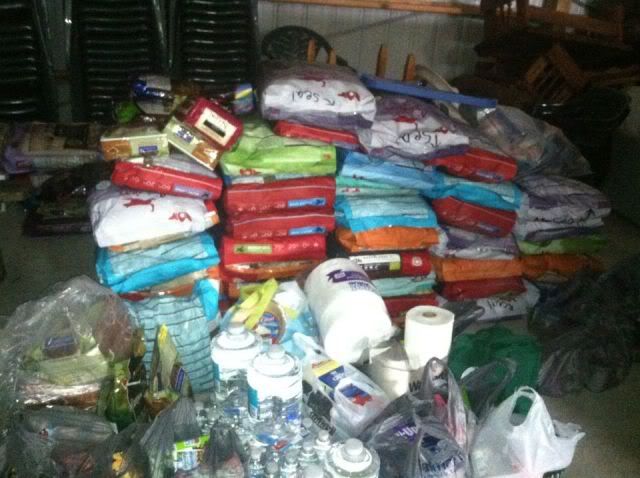 That wasn't all of it either... there was a whole other stack to the left of this one that was full of Back to Basics, Merrick, Prescise, Evangers and a few other brands. There was maybe ONE "bad" food out of all the food donated, which had to have been 60-70 bags or more.
I'm thinking someone who came to the concert either works VERY high up with the Orijen company or is extremely rich because that is a LOT of money right there, lol.