The kitten I found in my driveway is settling in really well. In fact, you wouldn't even know it was the same kitten, she's put on weight and gotten all feisty in typical kitteh fashion. She's in love with Leo and not at all interested in me except when it's time to eat. He's being incredibly tolerant of her, even more than I expected.
Please excuse my rug and couch covered in dog hair, I decided to be a rebel and not vacuum this weekend
I haz doggeh!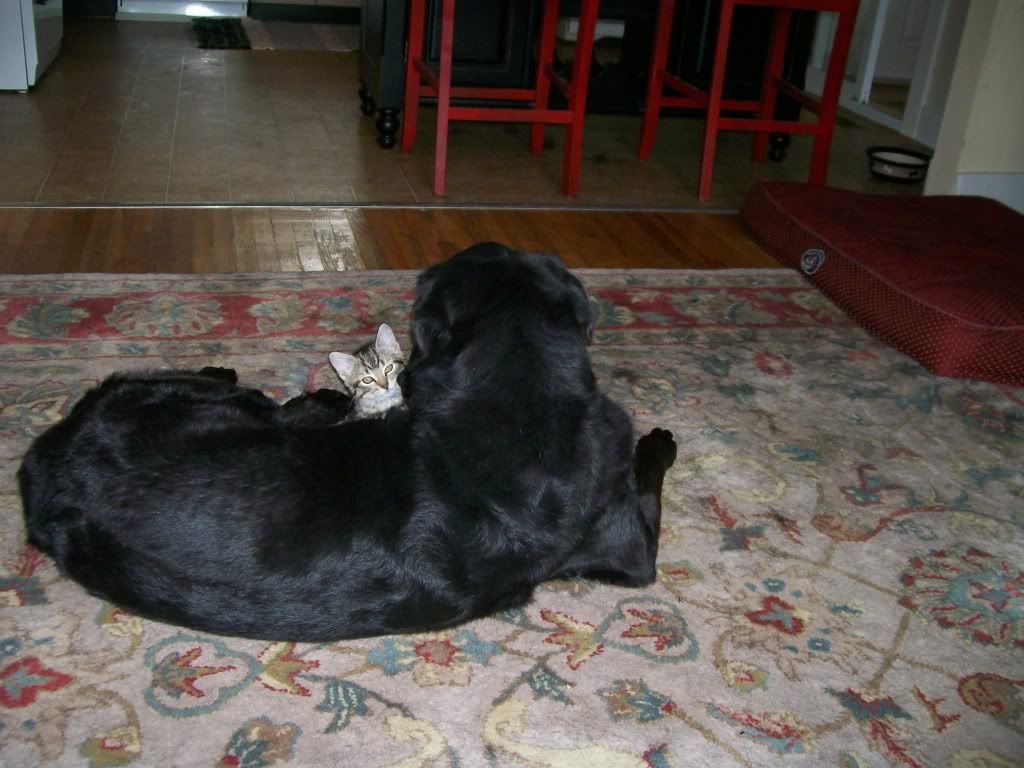 Pow!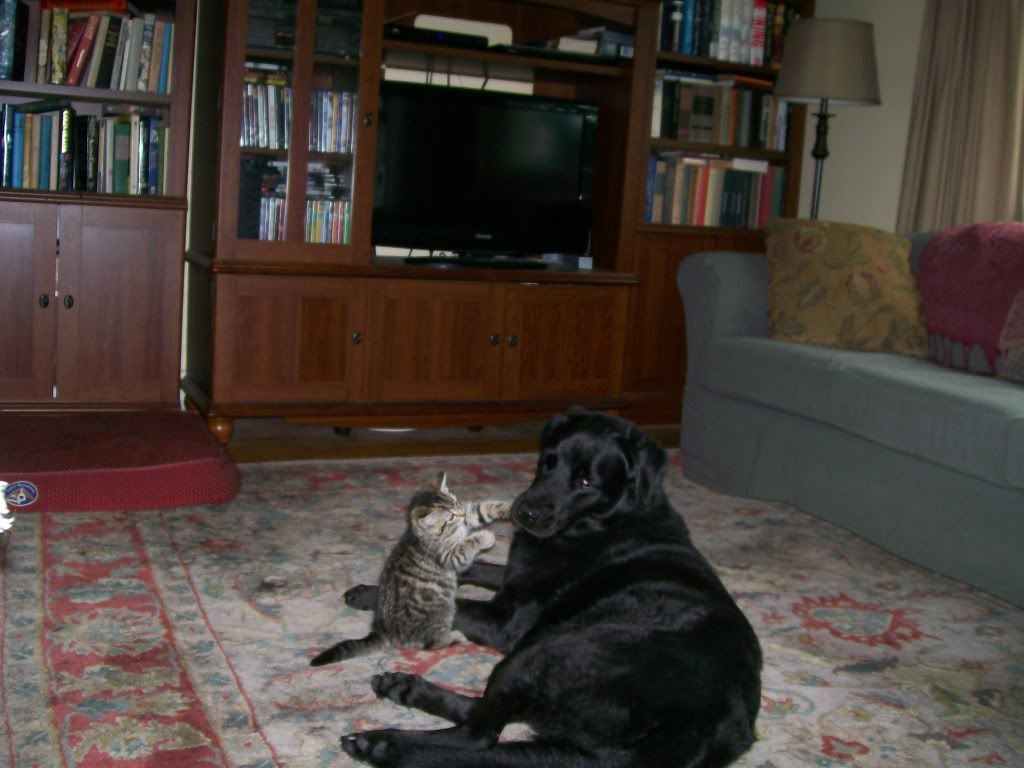 She bitez ma toe again!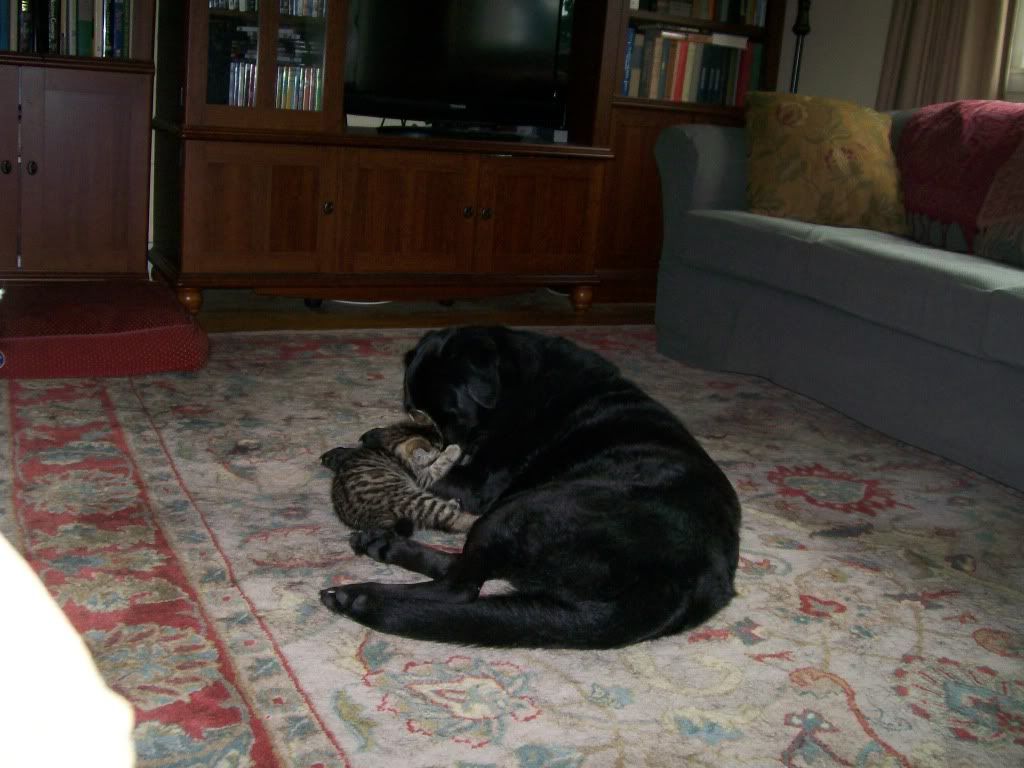 It will be a long time before I leave them unsupervised, but things seem to be going well.