My dad was awarded the 2012 FACA Coach of the Year for District 5 (Duval and Nassau counties - aka a lot of schools!)
He also got a standing ovation when they awarded to him at the banquet this past Saturday.
He has been the Varsity Softball head coach for 27 years and they won the district championship this year, his final year of coaching (and teaching). He also has been the head coach for varsity football, varsity girls basketball and the assistant coach for varsity boys basketball and JV football. One other little tidbit that I learned is he coached little league softball for YEARS and nearly every single year he was coaching they won the state championship - I never knew that.
Anyways, thought I'd brag on my dad!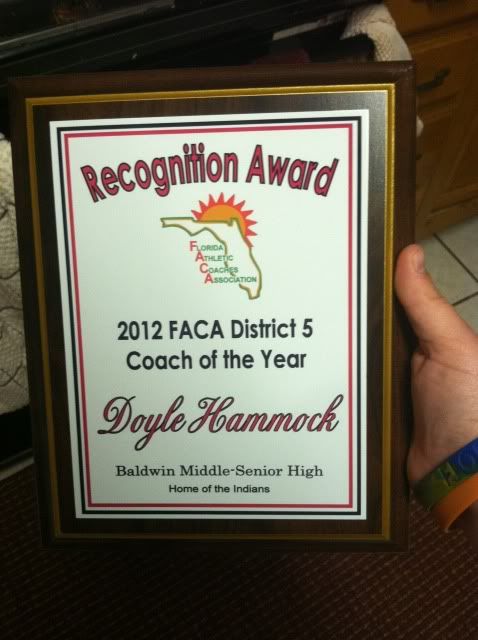 How cool!!