Oh.My.Goodness. What a game!!!
Just got back from the district championship game... super nerve wracking, but such a tough and hard fought WIN! What a way to go out for my dad's 27th and final season as head coach
My dad's team got 1 run in the 2nd inning and that was all they needed. There were some scary moments, but the pitching and defense were absolutely amazing. We are so pumped up!! Though they've been runner up for a few times, this is his first district championship win since they won back-to-back in '98 and '99, so definitely exciting.
DISTRICT CHAMPS!!!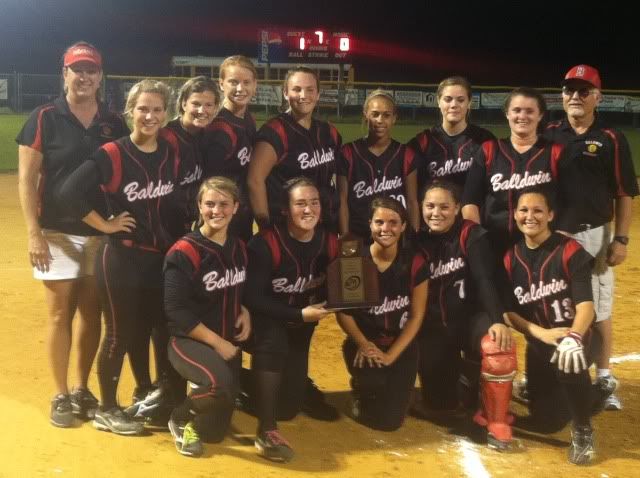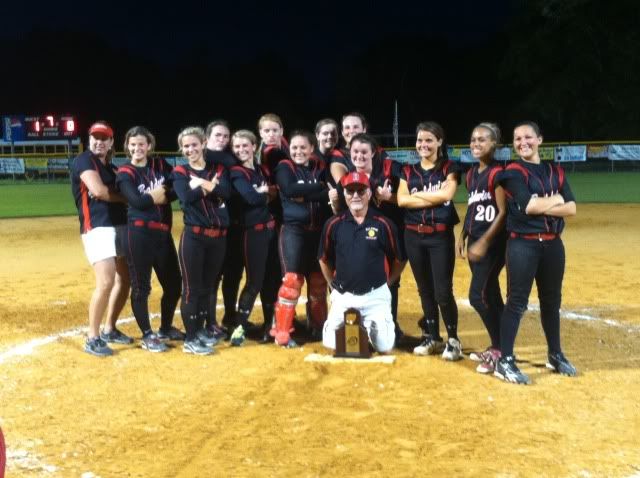 The scoreboard final...
Two seniors and a head coach - they've all been together for years, so this was an exciting moment for them.
My dad and his pitcher. She has played absolutely phenomenal these past two games, seriously. Thursday night she pitched a perfect game and tonight she only allowed 3 hits and 1 walk.
Coaches with the trophy!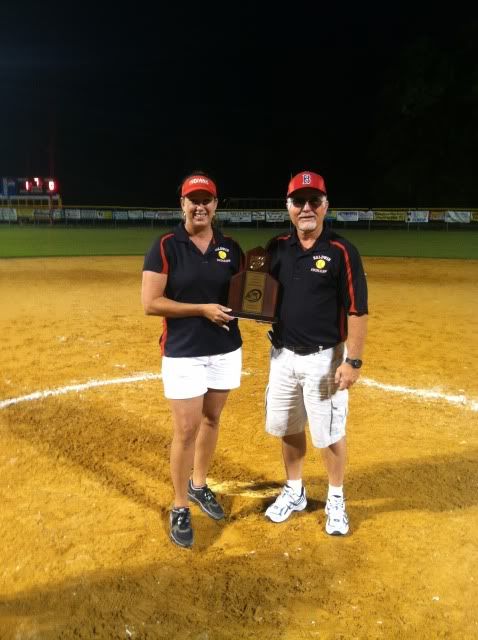 A chalk handprint, courtesy of said assistant coach above.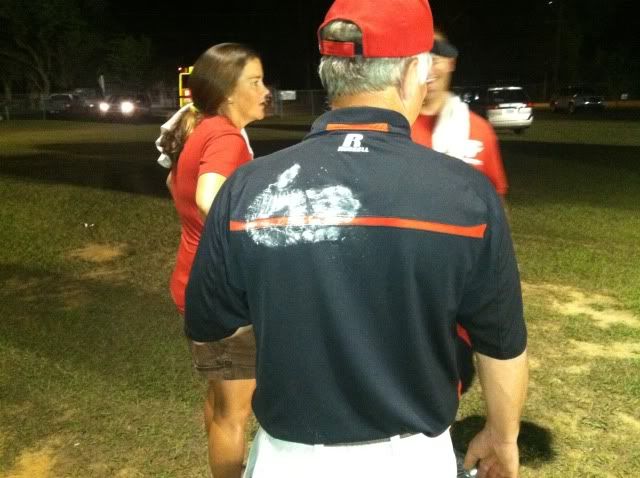 The trophy... which my dad has pretty much held onto the whole night, lol.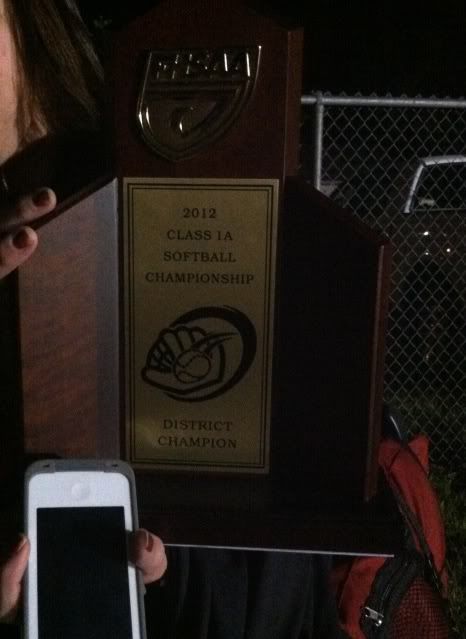 We even got a nice little write-up in the newspaper, already!
Quote:
District 7-1A: Union County ran into the buzzsaw that is Baldwin junior Ashley Lane in the Friday night's championship game.
A night after pitching a perfect game against Dixie County, Lane followed up her performance with a complete-game, three-hit shutout of the Tigers. One run was all she needed as she struck out three and walked just one.

Baldwin will host Pierson Taylor in next Friday's Class 1A, Region 4 semifinal. Union County, in its first regional playoff appearance since 1998, will travel to The Villages.
Just thought I'd share the excitement with everyone! LOL