Ugh! Harleigh somehow got a broken nail... I have absolutely NO clue when it happened either. I think it was just recently, but I just noticed it a few hours ago. I'm planning on wrapping it - I'm pretty sure I've got some wrap around here, but if not I'll get some tomorrow. Should I put any ointment or anything on it?
She has her yearly vet check-up Friday, so I'll see what they say about it then. Poor girl! It isn't bothering her at all (unless you try to handle it a lot), so I guess that is good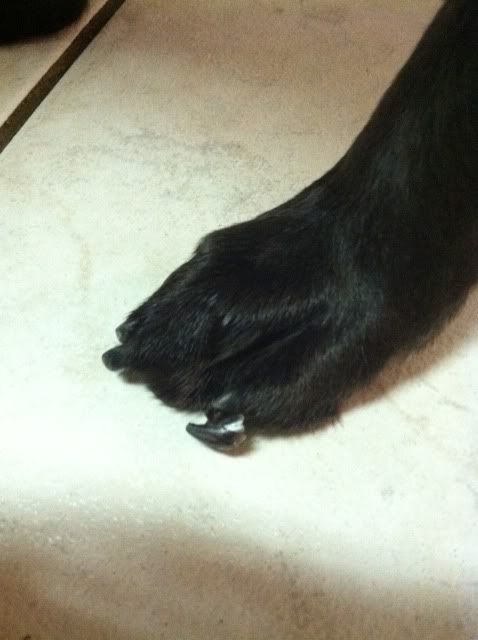 Hasn't bled at all either.