---
No intentions at this point in time.

That being said, Rocket is still intact. After he finishes in UKC, the three amigos will be split up. Most likely. Probably.

I can't make my mind up. I've gotten his breeder's blessing, but if I can train him successfully with them, then they can stay. Otherwise, it's adios, amigos.
__________________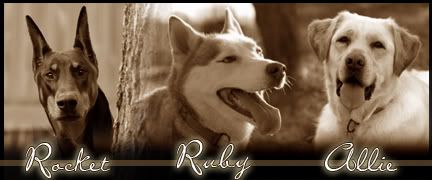 U-CH Rocket - BN RN CAA TT CGC TDI
Ruby - CD RA CGC
MBIMBS U-CH Poison
Allie the Lab
Noodle the Mini Dach