Throught I would share some pictures from yesterday and today of Pax and her buddies.
Luna got a small injury to her side the other day so has had to wear the cone of shame so she will leave it be. Worse then a kid she is for bothering wounds and for getting them. lol As you can see Luan and Pax are best buds. This is the pair sleeping together for the afternoon on the couch yesterday.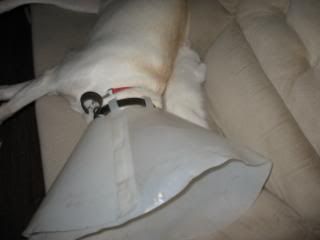 As you can see Zen and Pax are also best buds. Here they are enjoying todays lunch. They get Blue wilderness Duck in the morning and evening but in the afternoon their lunch is a shared can of cat food.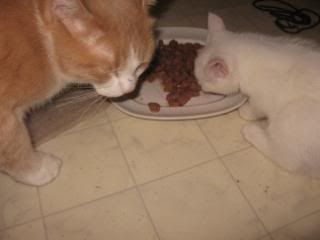 Here they are sharing the cat tree together. These two are just about inseperable. They will sleep together, eat together, play together and groom each other. I am going to try and get a video of Zen grooming her. She purrs the loudest when he does.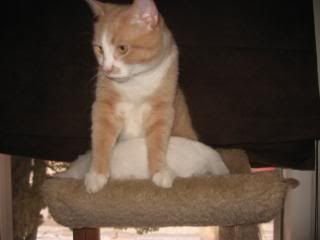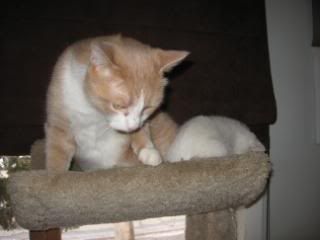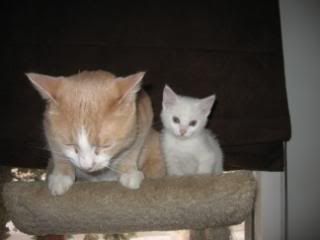 We took down the Christmas tree today so she is playing with all the paper as we box up the other decorations. Tonight will be her first night not being locked in the bathroom when we go to bed. Zen will be pleased since they were both in there together at night.