So Rascal's birthday party had to be postponed, as Allie and I are both really sick, and we do not want the ferrets catching what either of us have. So, I went to PetSmart anyways today and got Rascal his birthday gifts, and gave them to him.
ferrets anxiously awaiting the gifts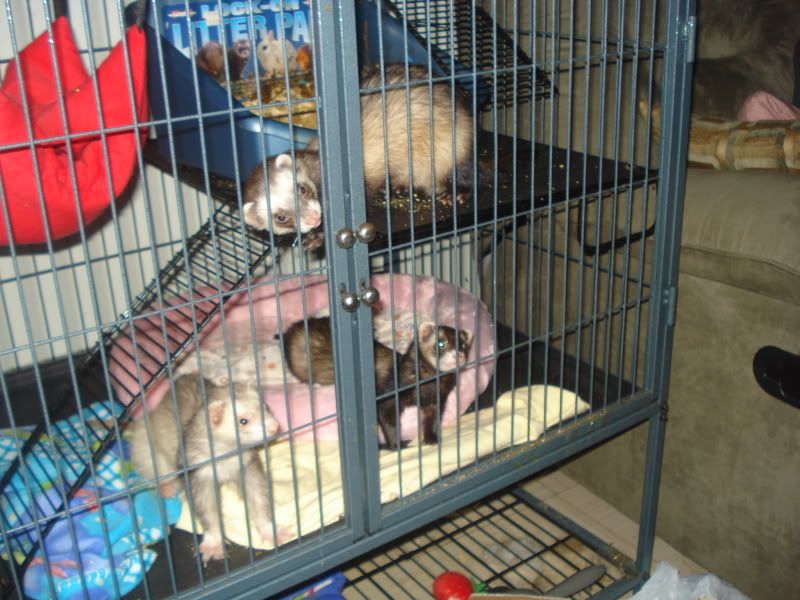 his loot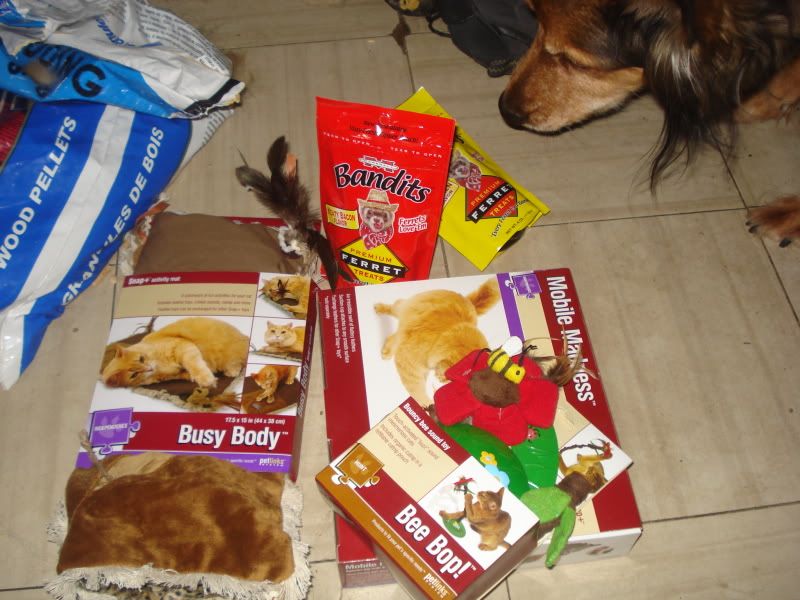 his activity mat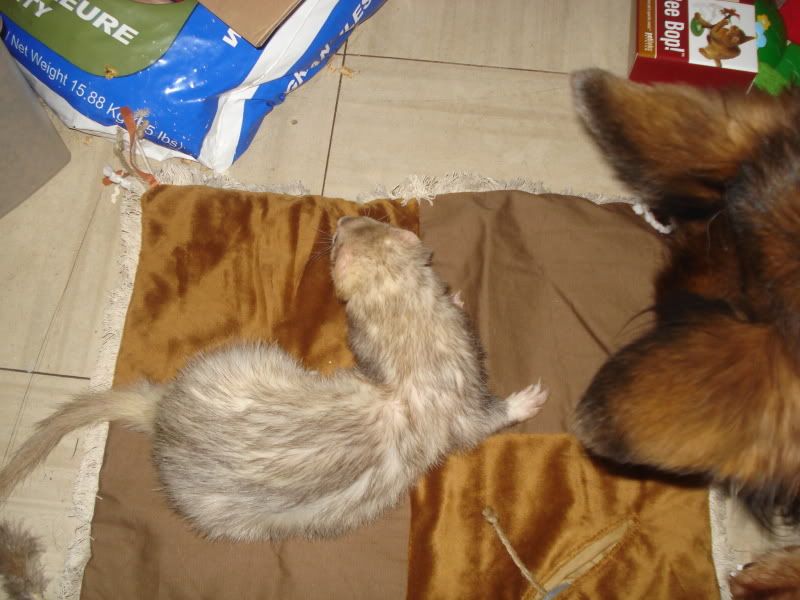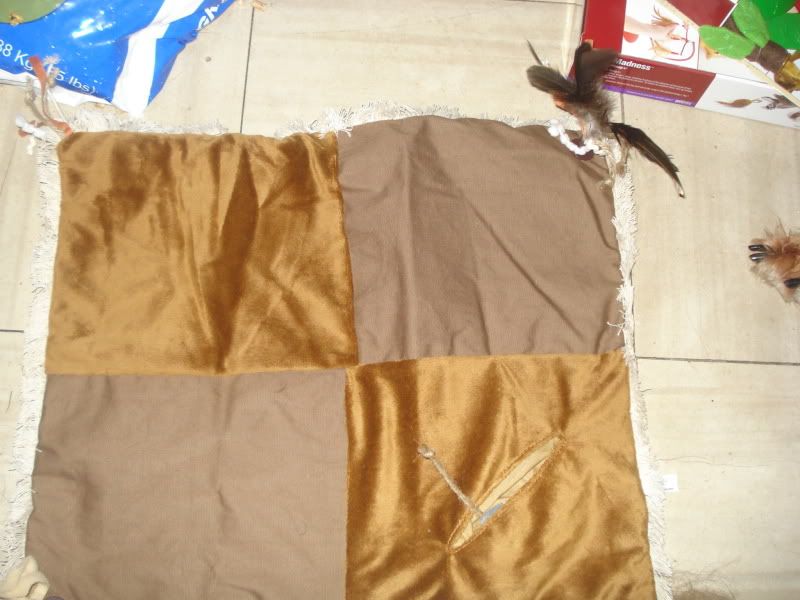 his mobile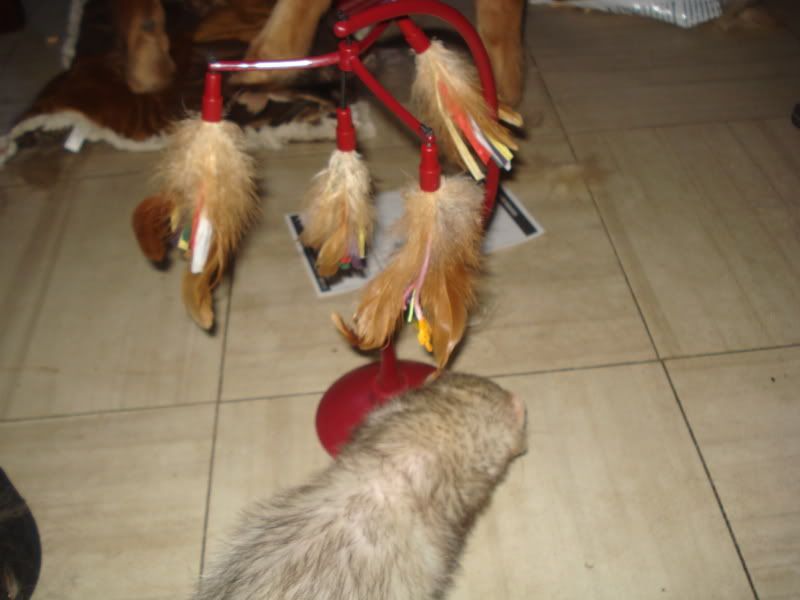 his bee...thing - it buzzes when you hit it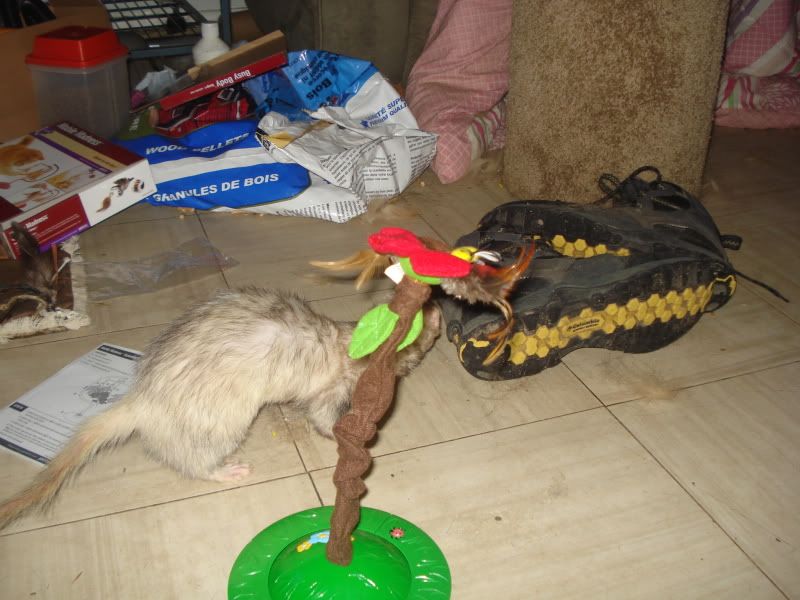 All done! Excuse the mess, we are still redoing the house, and Rosey is shedding like crazy.