The hair is really the biggest thing I warn people about. I have a husky who seems hairless compared to my corgis shedding!
My pembroke gizmo is a strange one. I was going to say same sex aggressive but she just picks and chooses who she likes really
If she can dominate the dog she is usually fine,but if not she will start fights. For some reason its like smaller dogs are under her radar though. I have never understood it. My cousins yorkie would jump on her back like she was a float swimming and gizzy would not even acknowledge her. Same with a yappy smaller rat terrier that would run by her and bark. My husky and her have been in some serious fights. All it takes is one slip up with the gates and gizzy will go after her.
Males seem to be more laid back in corgis where most breeds the male is the more dominant/assertive(don't know what to call it).
Gizzy is ten or eleven now(OMG!) and it has always been hard to keep weight off her. Swimming really helps in the summer but this time of year I really have to keep a close eye on what she eats.
I like cardis,seem like a more relaxed version of the corgi. We are lucky there is a huge show here in the summer that has a lot of corgis and we see a lot of great breeders. I think I really like cardis because they have the merle coloring
__________________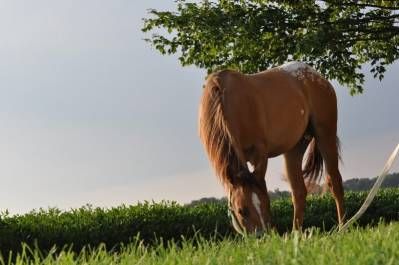 If I have any beliefs about immortality, it is that certain
dogs I have known will go to heaven, and very, very few
persons -James Thurber