Tinker's allergies are acting up and she has taken to scooting herself across the rugs to itch her chest and belly. My mom put some medicine on her chest and decided to put this bandage on to stop her from rubbing. She laid like this for 30 minutes, the poor thing. (I couldn't help but laugh at her though.) She has rubbed herself raw before so her underside isn't in the best shape.
Since that picture was kind of gross and a lot pitiful, here's some cute ones:
This is what they look like when they are waiting for their mama to come home. (Toast, Teddy, Tinker)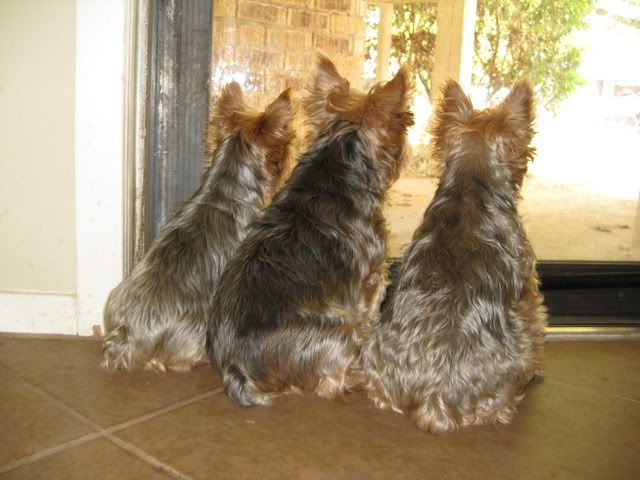 Toast says, "Mama is home but I'll sit and look cute a little longer."
"Okay that's enough! BYE!"
Tinker hanging out outside before all her skin issues started up (She looks so chubby here! I blame it on the antibiotics.)
Teddy trying to see out of his impossibly thick head of hair
They all got haircuts this weekend so maybe I'll snap a few pictures tomorrow!