OK. OK. I'm sorry to keep reviving this old thread, but this is ridiculous. Pit was to get his titre test done in less than a week where I was going to ask about his teeth. I was going to ask what to do to make them stronger -- ask why they're breaking. Of course he wouldn't let me wait that long! Oh no.
Pit went and broke his upper 4th premolar to ****, pardon my french.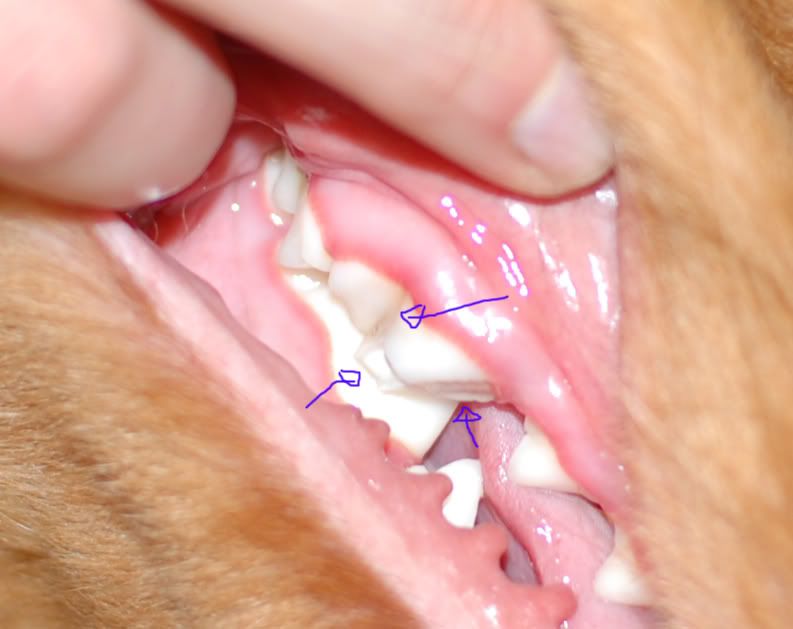 Most of the surface shattered off and he cracked it straight up the middle. All chips and cracks extend right up into the gumline to make it extra special.
Just.. argh. I'll be calling the vet in the morning while I'm at work to see if I can get in as soon as possible. Maybe since I caught it right away the tooth can be saved for a small fortune.