Please read this thread. This is my personal experience with parvo, and I would hate to see someone lose their puppy because of being uninformed.
http://www.chazhound.com/forums/t89081/
Here was my credit card statement. Imagine me- 20 years old. Living on my own. Getting this bill in the mail.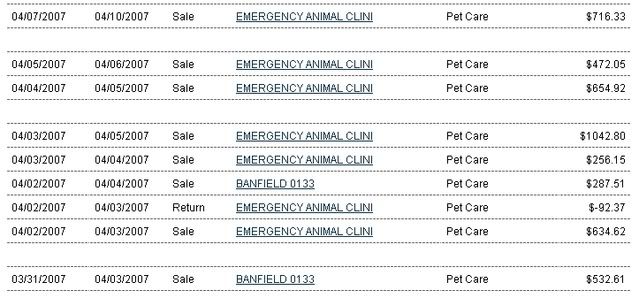 PLEASE vaccinate!
__________________
~Jennifer

"Be it through intention or ignorance, our successes and our failures have been brought on by none other than ourselves."
The art of racing in the rain.