I dont know if this would be art or not.. since I didnt draw or paint it.. but I did create it! Feel free to move it if in wrong section.
Its my first try at this.. got a tiny machine for Christmas this year. It's a bone shaped pillow... but if I can figure out how to make the stitching tighter I'll start making some toys.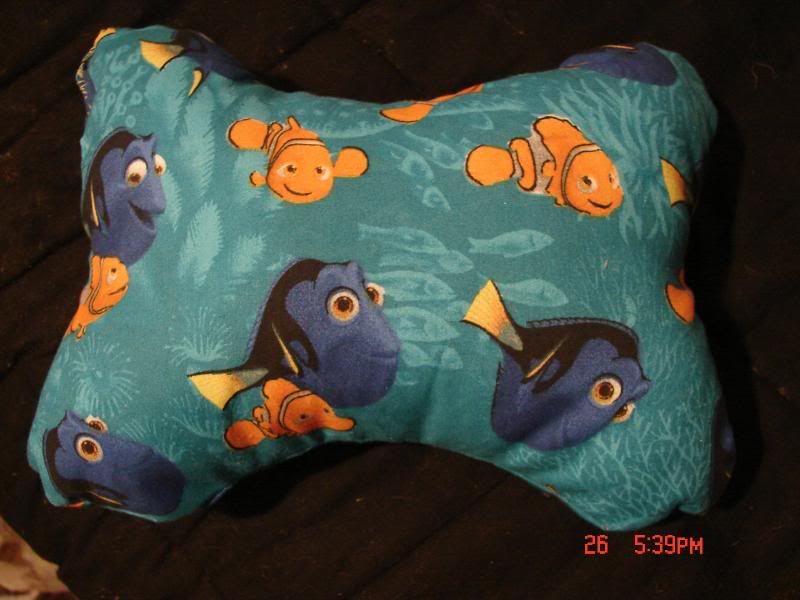 And Kiba modeling with it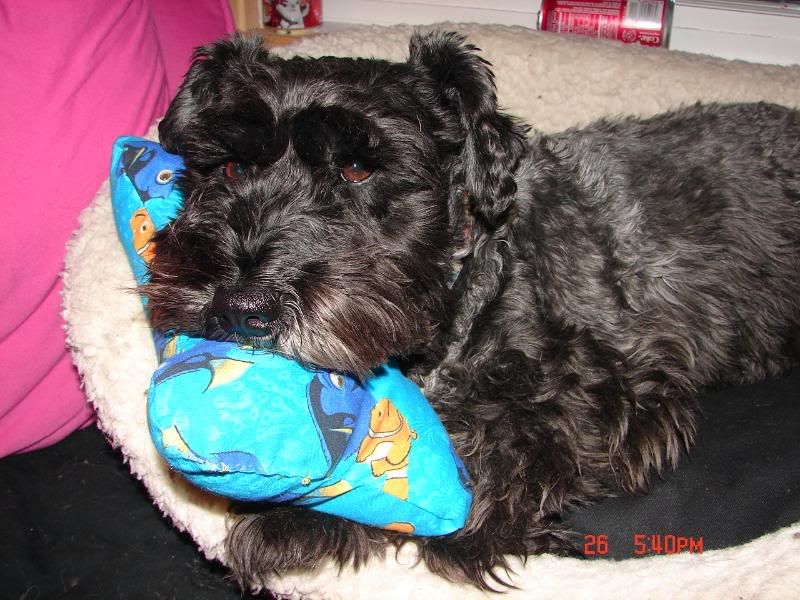 She was not happy at all me waking her up to put her head on it.. but now she's snuggled right into it. Bets are on to see how long until Stryder steals it. LOL.