Leo in his new Christmas sweater: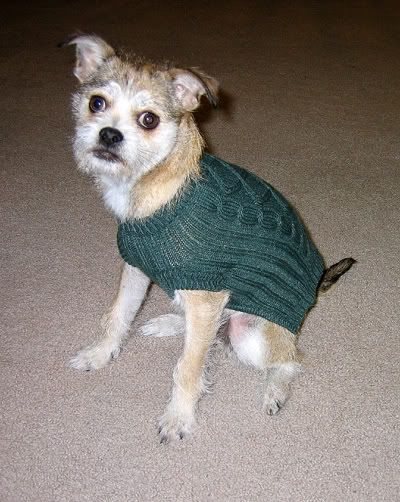 And Leo, taking a break because I'm taking a break:
Any time I lay down on the floor, or even sit, Leo has the same routine - he runs over and jumps up on me. Then, he realizes he doesn't have any toys, so he jumps down, runs to find his nearest toy, and then jumps right back up again. He'll stay there for as long as I'm there.
Good boy. Good Leo.