Ok Whisper's stiches are out!
When can I let her run, run run? And, whenever I give Hershey a toy, when Whisper already has a toy, Whisper goes and steals it from Hershey! And Hershey lets her have it!!
Thats not like him!! Is Whisper the dominant one of the two? Cause in a pack I've heard the bitch is the alpha dog. And she keeps the bone from him!!
Its kinda funny, but then poor Hershey is crud out of luck of a bone. Well, thats it! Thank you for reading!
__________________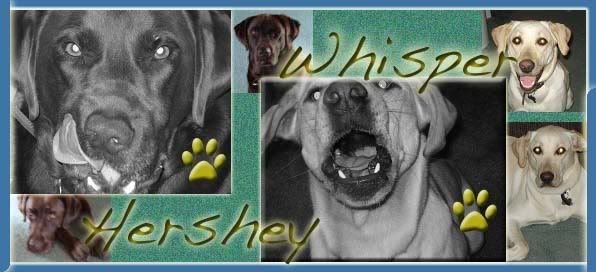 Thank you Christine!
A Dog is like an eternal Peter Pan,
a child who never
grows old and who therefore is always available to love and be loved
~Aaron Katcher~
"There aren't any bad dogs, there are only bad owners..."
Off of the Movie Underdog