Poor Sierra...
---
She had the runs (actually it was almost explosive) diarrhea this morning. She had this last week too. It seems to be after I give her chicken (especially with the skin still on. She's just loose if I take skin off).

About an hour after I'd taken her out for a pee, she was pacing the apartment panting, and I knew something was wrong, so I took her out side. She was so good for waiting until we were outside before relieving herself!

I've been giving her pumpkin since her last bout of diarrhea, but apaprently it couldn't help today.
__________________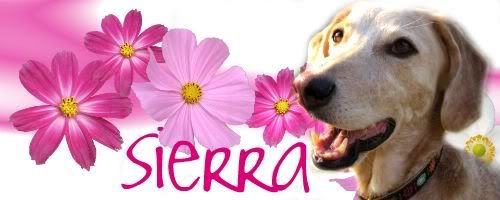 Julia: Mom to Sierra (adorable mutt - Basset x Cattledog is our best guess these days) Buddy (noisy but awesome DSH tabby cat) and Carter (adorable human baby) RIP Nya 1994(?) - 2010