Or something.
My scanner seems to hate reds. Everything else scans in fine, but reds are always off and dull and blegh. (And skin tones too)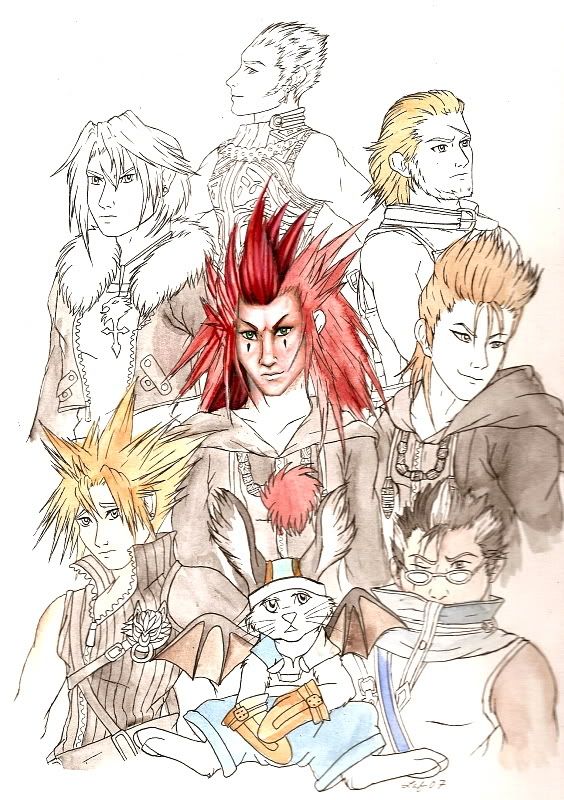 Axel looks washed out
Nasty colors
My scanner:
School scanner:
Pretty! Those are the REAL colors.
Any idea how to fix it? Can I? All other scans look great on my scanner.
Maybe I should just rely on the school scanner.