We finally got some snow here. Just a little, but it's better than nothing! We took to dogs to a huge fenced-in ball diamond for some fun. I took a couple videos and pictures.
I took the opportunity to do some recalls and a little off-leash heeling.
http://www.youtube.com/watch?v=BMz1FiDAVvA
It was a really sunny day and it was hard to see the display on my camera, so I only got a few photos. They aren't that great, but you get the idea!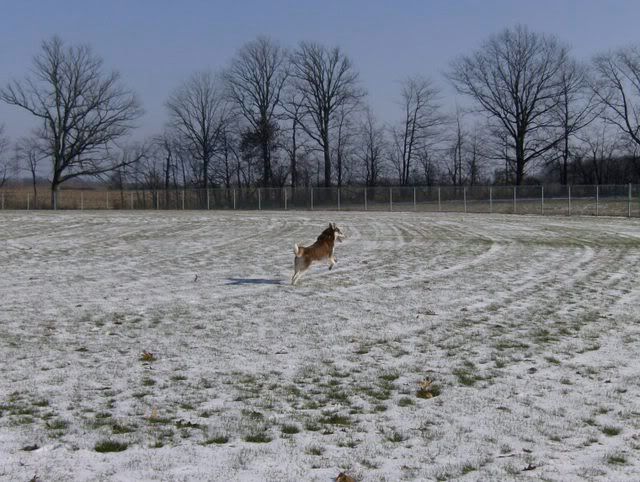 *a couple more*