For singles:
do your dog(s) sleep with you? - Only Lily, the Doxies like their space
what size bed do you have? - My bunk is a full, but I usually sleep on my Footon that folds out to a king.
how many dog(s) - Five, but the Dachshunds like their space, they dont like to cuddle in bed
where? aside you? at the edge? - Lily is really good. She usually sleeps with her back on my stomache (and my arm wrapped around her) Or Laying over one of my legs with her head on my chest (she uses My busim as a pillow) Or if she doesnt feel like a good cuddle, she will sleep at the end of the bed with her head on my feet.
do you see yourself still sleeping with your dog(s) Yeah! The guy can have whatever is left of the bed
__________________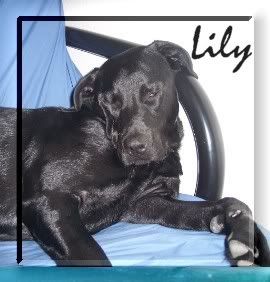 If I had words to make a day for you,
I'd sing a morning golden & true
I would make this day last for all time
then fill the night deep with moonshine