---
I always miss all the excitement.
__________________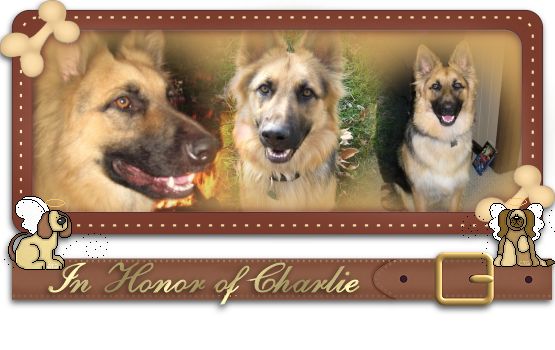 "The one best place to bury a good dog is in the heart of his master." -Ben Hur Lampman
I miss you every day, Charlie. You were my teacher, my playmate, and my best friend. Together, we did what we set out to do, and I am so proud of us for that.