I am starting to wonder if Whisper is purebred..
---
Well, Whisper curls her tail when she wags it, and Hershey doesn't. Its kind of like a Rottie does with it's tail. Hershey doesn't curl his tail unless he is alert of something.. Either that this pup has a lot of personality! What do you guys think by looking at her pictures?
__________________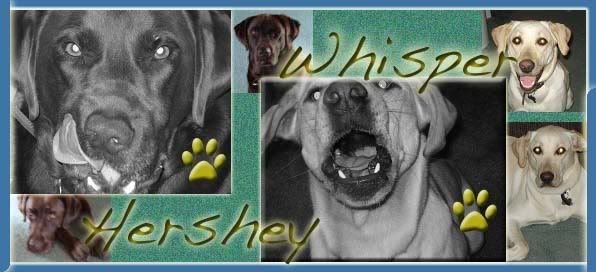 Thank you Christine!
A Dog is like an eternal Peter Pan,
a child who never
grows old and who therefore is always available to love and be loved
~Aaron Katcher~
"There aren't any bad dogs, there are only bad owners..."
Off of the Movie Underdog