Dog food question - please don't attack me
---
I've been wondering this for a while but haven't wanted to ask because I've seen the way some people get attacked on this forum for not feeding their dogs the very best food. So, to preface - it is just a question, please don't lecture me on being a horrible pet owner:

My parents had dogs when I was a kid and they always fed them the cheapest dogfood they could buy - Dad's or Old Roy or something like that. The dogs lived long, healthy lives. One GSD we got when I was 3 and my parents still had him when I left for college, which is a very long life for a GSD and he NEVER had any health problems at all. So here's the question - does it really make that much difference?

I feed Charlie Iams. I know it is not the greatest, nor is it the worst. He just eats sooo much that I really can't always afford some of the higher priced foods and Iams seems like a middle-of-the-road choice. Is there a better food out there that is not so ridiculously expensive and, again, does it really matter?
__________________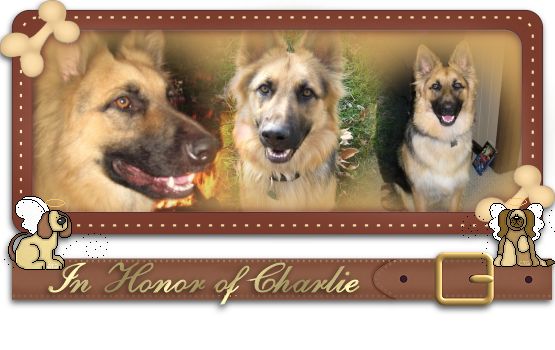 "The one best place to bury a good dog is in the heart of his master." -Ben Hur Lampman
I miss you every day, Charlie. You were my teacher, my playmate, and my best friend. Together, we did what we set out to do, and I am so proud of us for that.