Does dry dog food get stale?
---
I keep Charlie's food in a big tupperware-like tub. He has, of course, figured out how to get the lid off and get himself a bite to eat whenever he feels like it. Then it sits there with the lid off for hours until I notice it. I put that darn lid back on so many times that I'm kind of over it and have just been leaving it off and letting him "graze" the past few days. Will it get stale? Is there any problem with this? If so, any suggestions for something I can keep his food in that he can't get into? That dog is like Houdini.
__________________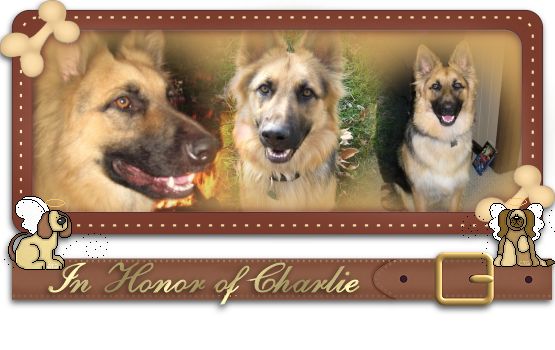 "The one best place to bury a good dog is in the heart of his master." -Ben Hur Lampman
I miss you every day, Charlie. You were my teacher, my playmate, and my best friend. Together, we did what we set out to do, and I am so proud of us for that.