Oh yes, the brat stage, ug, Hershey did this same thing. I hated the brat stage, he liked to chew on arms too.
A little over 12 weeks is when they aren't that calm cute little puppy anymore, run, run far away! (yes, they are still cute!) hehe. Just not the calm cute anymore. The brat stage of puppyhood. Learn to love it, because she won't be there long. (the calm stage) lol, but, you have gotten great advice, sorry I am never any help. But I wish you luck!
so does Hershey.
Your doing a great job, just keep constant training, and you will do great!
__________________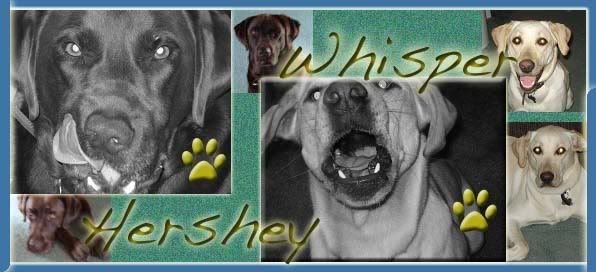 Thank you Christine!
A Dog is like an eternal Peter Pan,
a child who never
grows old and who therefore is always available to love and be loved
~Aaron Katcher~
"There aren't any bad dogs, there are only bad owners..."
Off of the Movie Underdog