I thought I'd share a couple of pictures I got yesterday. My horse Tristan is extremely difficult with other horses; there are very few he gets along with, and once he bonds with one, he becomes extremely possesive of them. If another horse goes out with them, he will spend the whole day keeping the new horse away from "his" horse. He's like a bad boyfriend! His current best buddy is Scooter, who we refer to as "his" pony. After they were stuck in for a few days (the snow arrived before they got winter shoes on), Scooter's owner and I decided to let them play together for a bit in the indoor. The lighting is always hard, but a few shots came out. Poor Tristan looks like a shadow of his former self right now; it has been a long 10 months coming back from a ligament injury, so his muscles are pretty much gone
. He's finally back in work and getting stronger again.
[IMG]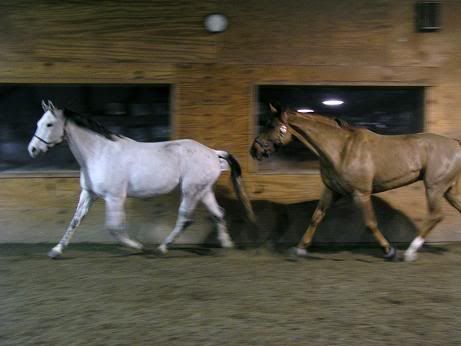 [/IMG]
Tristan trying to catch up to his pony so he can bite the pony's butt.
[IMG]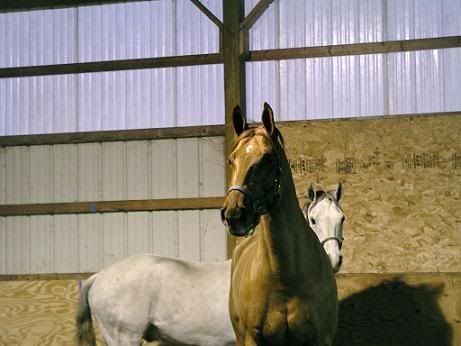 [/IMG]
Tristan guarding his pony from the evil photographers.
[IMG]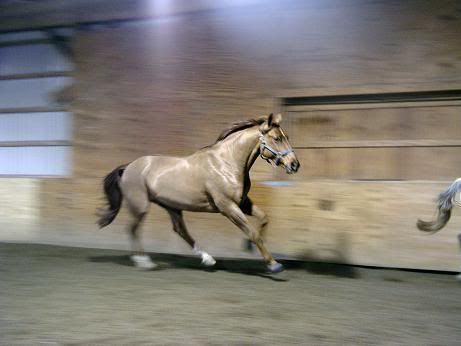 [/IMG]
The lighting actually made this shot look cool.
These will have to serve as "before" pictures - hopefully in six months or so, he'll start looking like himself again!