I not only share my home with two ESS but also three crazy kitties! (All are fixed and the only one who reproduced was Baby... our barn kitty who I fought to get spayed and brought into the house.)
Baby is the oldest at 15 years old. She is a retired momma and barn cat. She's spayed and enjoys the good life inside now (it took me a LONG time to talk my mom into bringing her into the house).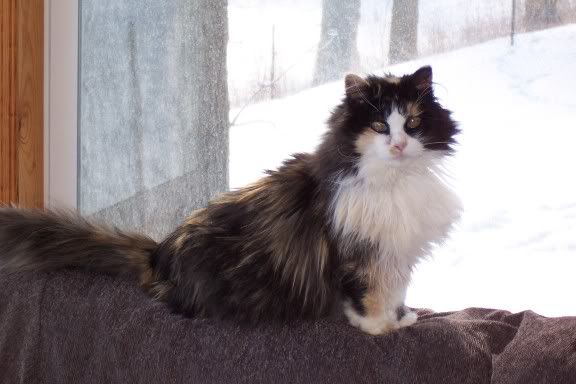 Rascal is the second oldest by only a few months... he's a February kitten... and is nine years old. He's half siamese and half who knows what... He's very talkative and is "my" cat.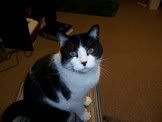 And Rasza is baby's son who is also nine, but is an April kitten. He's a cuddle bug, on his terms! He LOVES to drink running water and hates being brushed, but I have to with his crazy furry coat!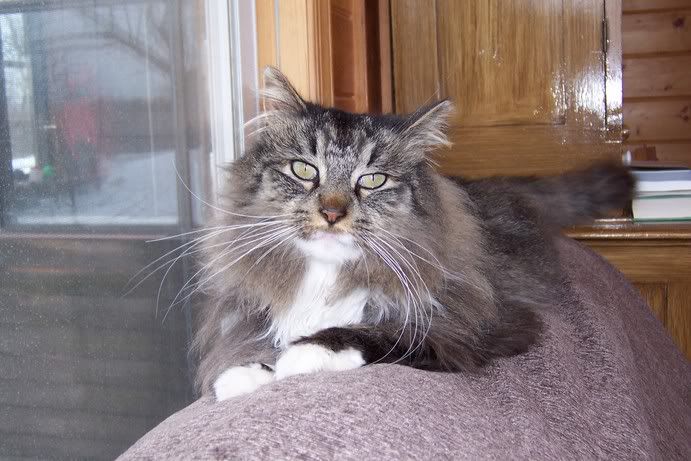 "The Boys" really enjoy being together, since they were raised together.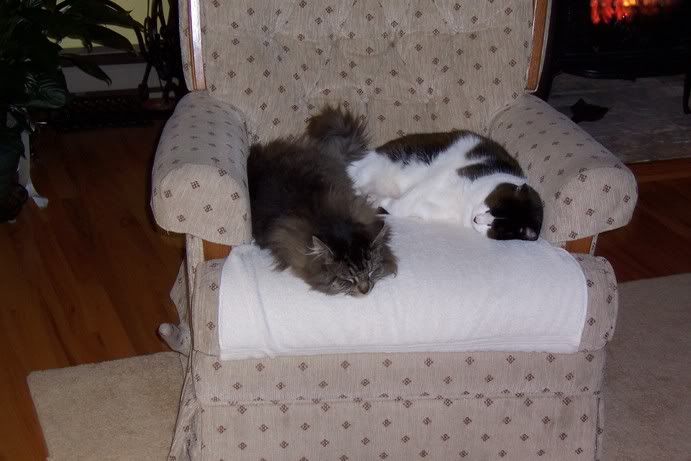 That's the kitty crew that invades my house!