My kitty has "staticy hair"???
It's very strange. When I pet him his fur sticks up in some places, and shocks me!!! Here's a picture of him with his "static" hair: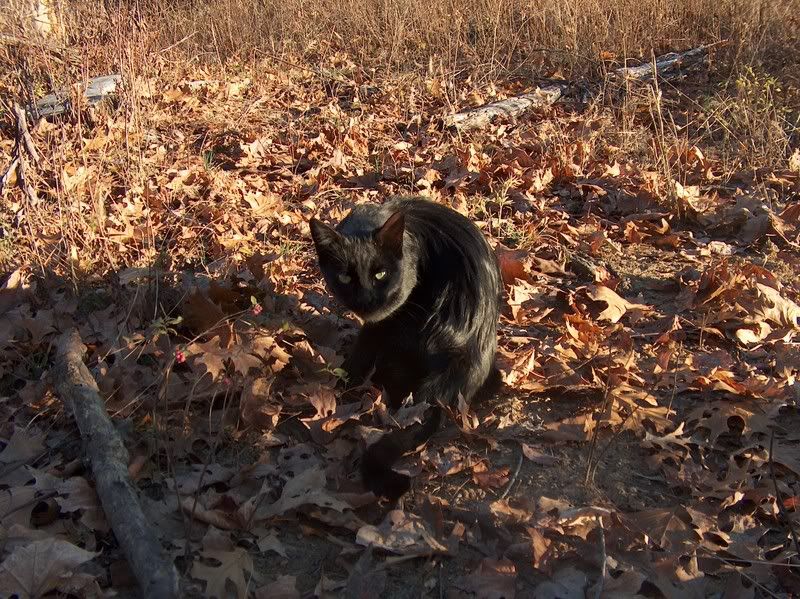 [see the little "spikes"?]
I'm not here to debate on whether or not cats should be allowed outdoors, but could it be the cooler outdoor weather that's doing it? Like dry skin or something? I remember my old cat, Dietz's fur doing the same thing, but I don't recall it ever happening in our old house whne he was indoors only. Anyone have the same problem? Dietz was my 1st cat, and he lived to be 8, and when he passed away we got Bosco. I'm not a cat "expert." I love my kitty, and if there's something wrong I want to take him to the vet, but I don't want to rush him in for something that is just a trivial thing. Could it be his diet? He eats dry food, and occasionally has some tuna juice poured over his food. Any help would be lovely. THANKS!
__________________
Lauren
Don't fear tomorrow.
Chloe
- 9 y/o Dachshund/Chihuahua |
Violet
- 3 y/o Siberian Husky
Rest in peace
- Holly (Siberian Husky)|Misty (Siberian Husky)|Princess (Silky Terrier)
Forever in my heart
- Dixie (Yorkshire Terrier)|Lucy (Silky Terrier/Yorkie Mix)