That I'm making you all sit through home movies? That darned scanner! Lol!
My folks brought this over last weekend so I could pry the frame apart, scan the drawing and put everything back together again. It's a pencil drawing I did of their English cocker, Lady, years ago. She was a sweetheart, and we always kidded Mom and Dad about her being the youngest child in the family. One of the few times I saw my Dad cry was when she had to be PTS at 14.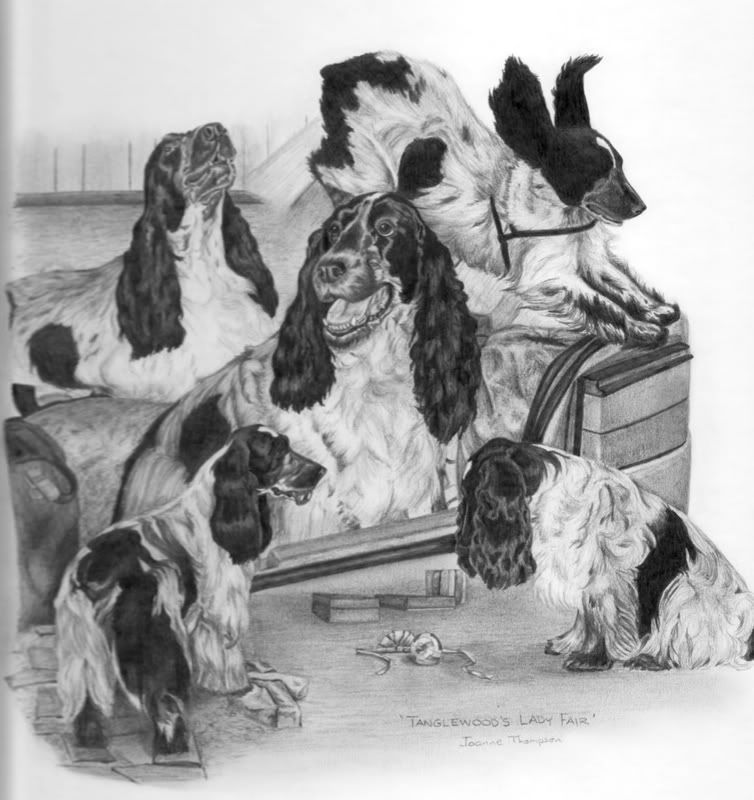 Lady was ball-obsessed, but it had to be the 'right' ball with just the right softness and it had to squeak. She was worse than a little kid with a teddy bear with that ball; so much so that my grandmother shipped the darned thing from Maryland to Missouri when it was accidentally left behind on one vacation.