Okay, it was a planned day of hooky, but still fun. I have to work all weekend, and today was supposed to be perfect fall weather, so I decided to take a day off. Although it wasn't intentional, it kind of turned into an experiment - will anything make Meg tired?
After sleeping in for a bit (7:30, sadly, is sleeping in), we went for a 20 minute bike ride, then stopped at the park for some serious "puppy fits". She did sleep in the car for a couple of hours around lunchtime while I rode my horse and played with him.
Then, off to the reservior to enjoy the weather! It is only a couple minutes from my house, and a wonderful place to walk dogs.
[IMG]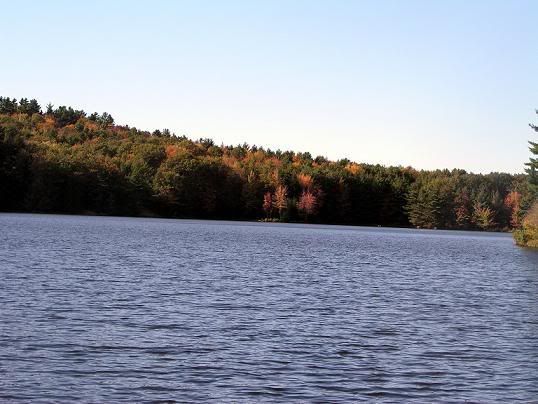 [/IMG]
Clearly, it's time to get Meg some orange clothes. She blends in quite nicely with the autumn woods.
[IMG]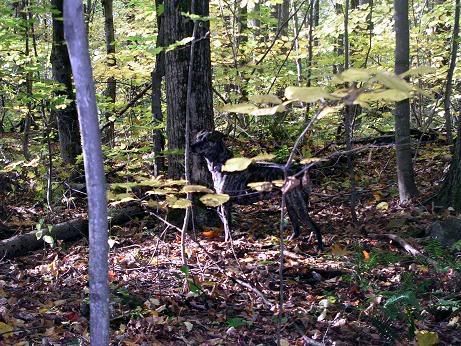 [/IMG]
Of course, she needs to practice her agility whenever possible.
[IMG]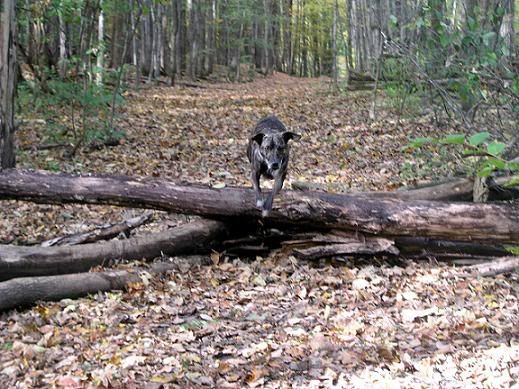 [/IMG]
more....