Hey, All!
I've been looking for a dog forum to join and this looks like a cool place, so here I am!
I am in Florida, work at a huge privately run animal sanctuary. I am in charge of the horse and cattle departments.
I have an awesome poodle/pitt? mix named Cooper who turned 1 in April. We have done beginner obedience and Agility level 1 and he has excelled in both. I hope to continue with more classes as soon as I can. Right now we hike in the forest several evenings a week and he gets to come with work to me a couple times a week.
I also have a 10 year old orange tabby cat named Midori and a 13 year old Quarter Horse named Bullseye. Oh, I can't forget my Betta and aquatic frog, Fiona. I lost my wonderful Boxer/Golden mix, Bernie, of 11 years in January due to a very aggressive liver tumor. He was awesome and I miss him every day.
Cooper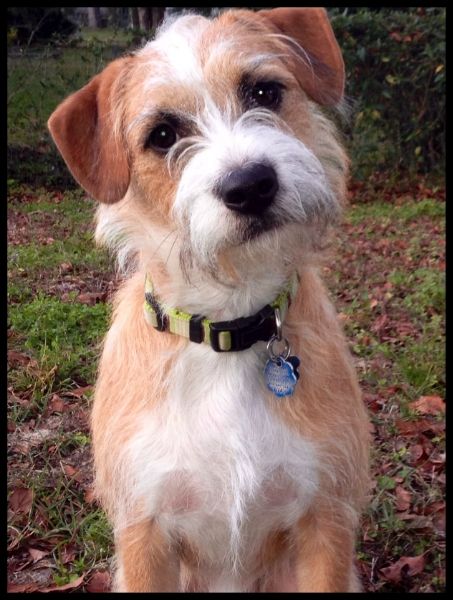 And I can't forget Bernie, though he is no longer with me
Bullseye, my horse