---
I need help/idea/advice on X-mas shopping for a few people:

1. my weirdo boyfriend. So far I'm getting him one of those air cannon bazookas, but that's kind of a joke gift. Other ideas are a Kim Kardashian Cry Face cell phone cover, but I don't think they make it to fit his phone. He likes:
- being super metrosexual...hairspray, jewelry, any and all organic/expensive/fancy shower products. Which he buys himself weekly.
- sports. but not in a fanboy way, I don't think he owns any kind of team memorabilia and probably wouldn't want it.
- rosary beads. He sort of collects them. We saw a really nice swarovski crystal one and I thought that would be a good gift and then the goob went back and bought it for himself.
- being a dad, but he's not the sentimental type really.
- eating an odd combination of 50% taco bell and mcdonalds and 50% organic vegan sprout shakes and kale juice.
- working out.

2. My mom. She hates everything. I saw a clock with all the numbers scrambled that said "who cares, I'm late anyway", which would be perfect except there's a 50% chance she'd find that highly offensive. Ok, kidding, she doesn't hate everything. She likes:
- online bargain shopping
- clutter

my other idea is to pay for my mom, aunt, and I to go trail riding on the beach, but a) that might be out of my budget, and b) I'd need to organize babysitting and us all having off work and my aunt traveling here.

HELP.
__________________
"My favorite color is green, green like newly cut grass. When it comes to green with envy, though, you can stick it up your @ss!" ~ Grammy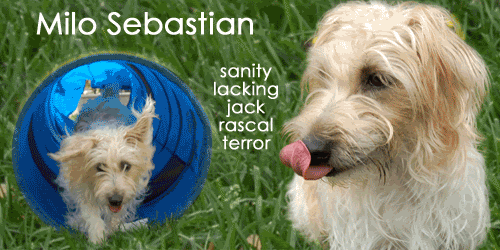 http://www.adorablebeasts.blogspot.com