Nolu came to visit YAY!!!! We went hiking earlier with Cricket and Joey and had a blast even though my feet hurt like hell and I totally chafed my thighs. ouch.
Anyways... Cricket got to have some offleash time and she was a champion. I let her drag her leash just in case, but she was fabulous. She'll just go a little ways and either stop to wait for us or she will run back to us to check in.
Nolu also got to experience Joey's derpness... lol
Anyways... I didn't take a lot of pics and they are all cellphone pics but here they are. Nolu might have more...
BTW... she HAS to tell you but our awesome experience with a mom and her kid... I'll let her tell it though hahaha
Sorry these are so big
This is the only picture I took during our actual walk lol. I'm bad...
We got back to the parking lot and I saw a friend of mine's car in the parking lot so Nolu put Joey in a sit stay for a photo op
But of course Cricket has to make herself the center of attention
Nolu's ride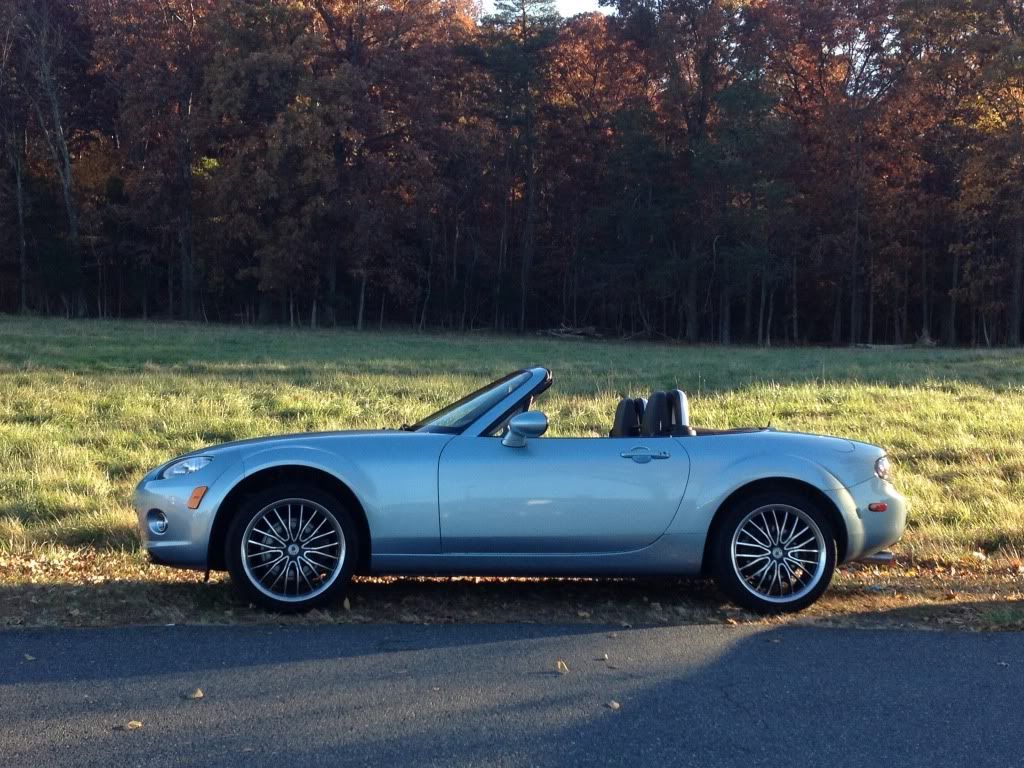 We had to put a beezer in it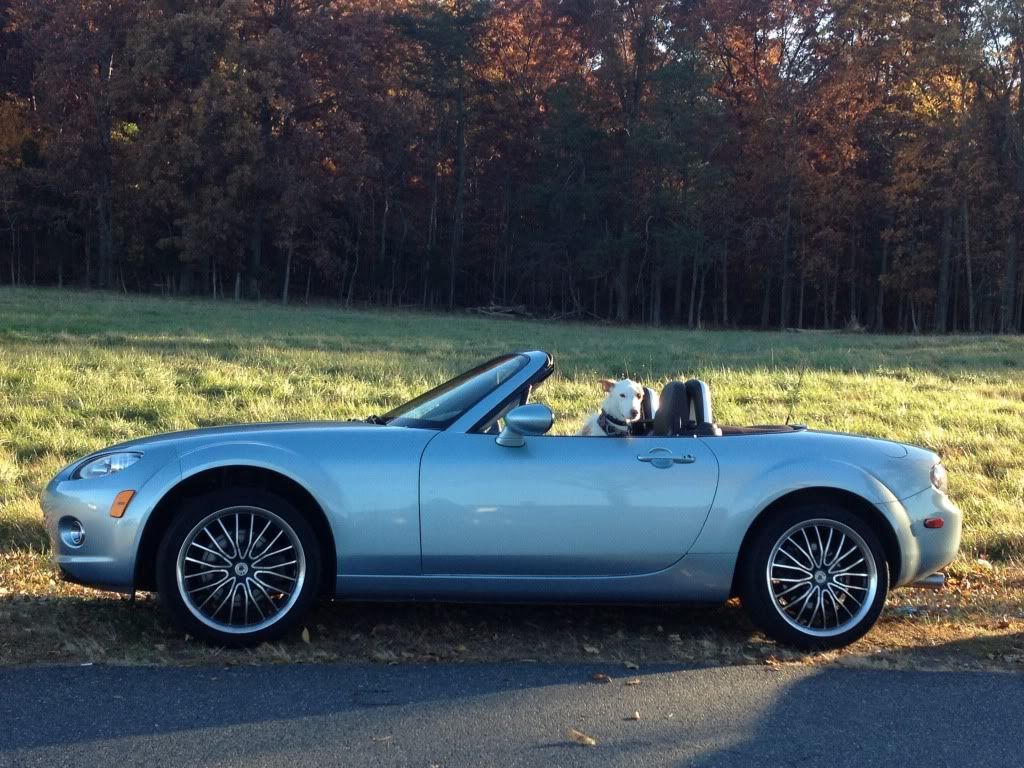 Trying to get his ears up for photos is a pain in the ass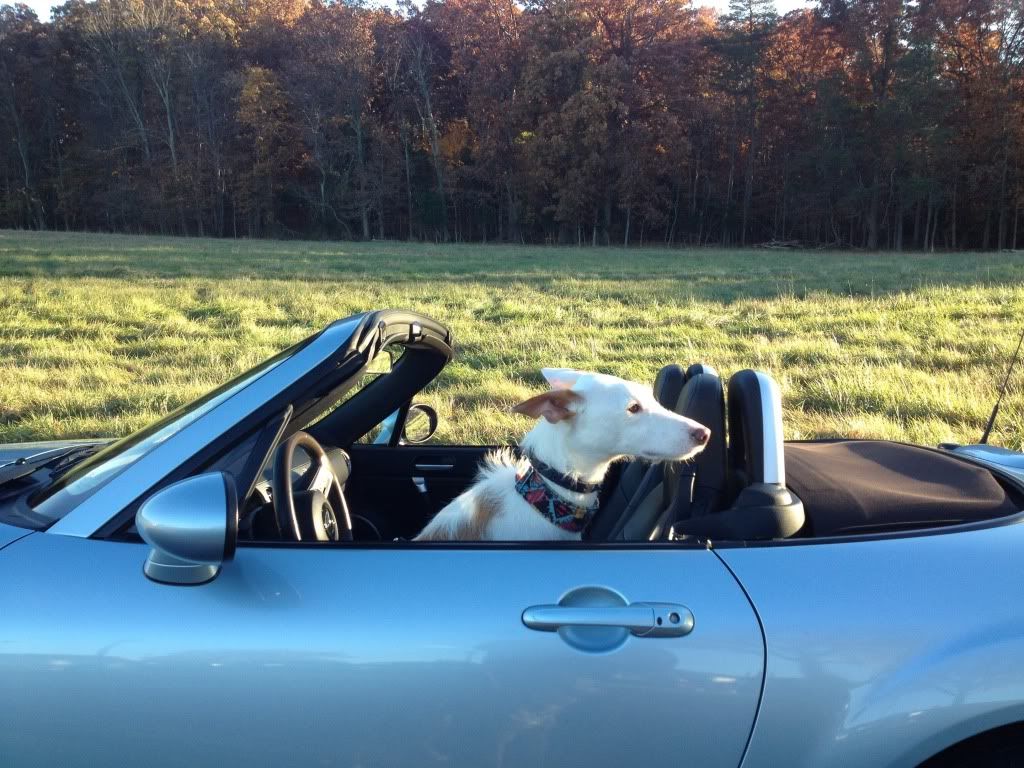 I think letting these two drive is a scary idea
Ms Cricket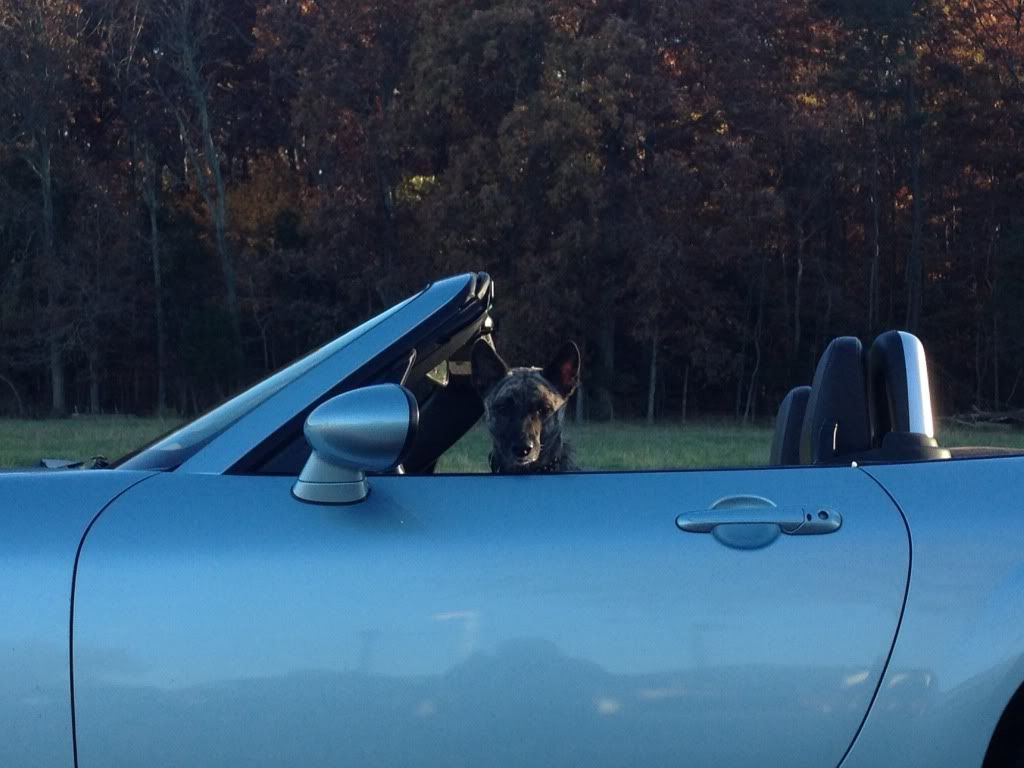 I know Nolu took some pics too....