I got to see my baby Boo again over the weekend! I was thrilled to see her. She joined our tailgate and was quite good - much less concerned than she was at her first tailgate.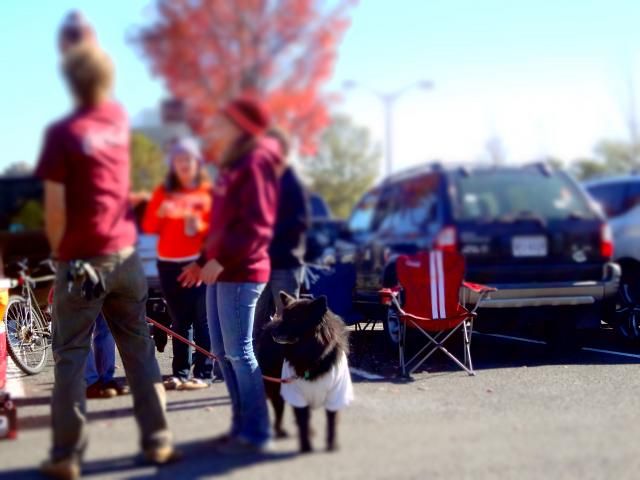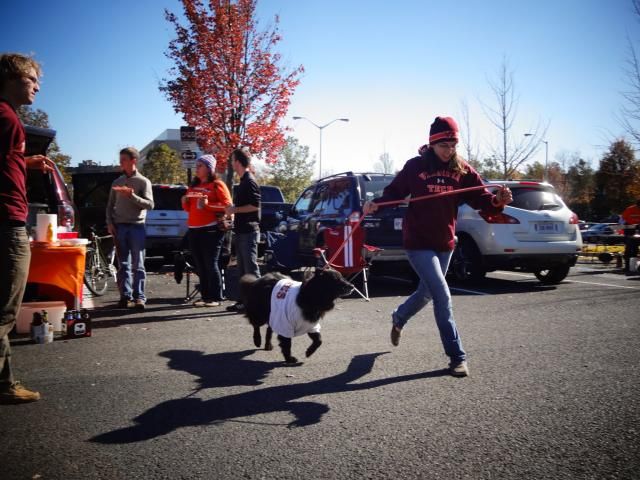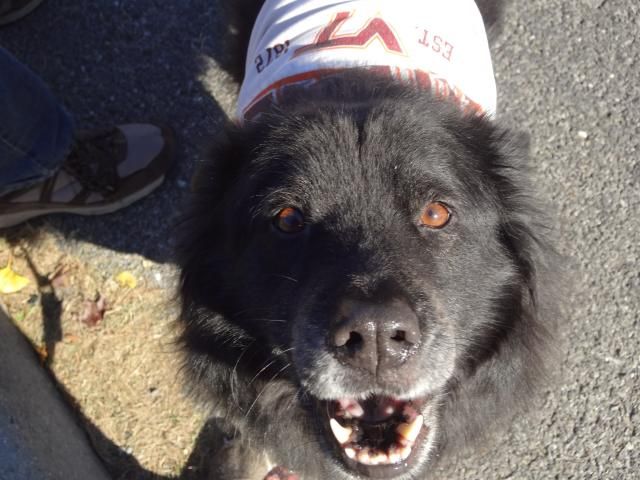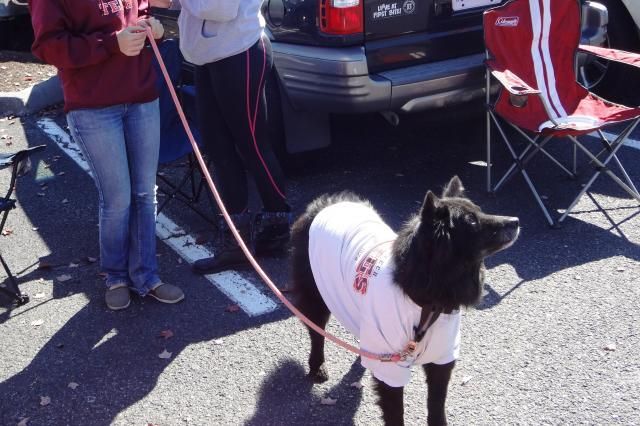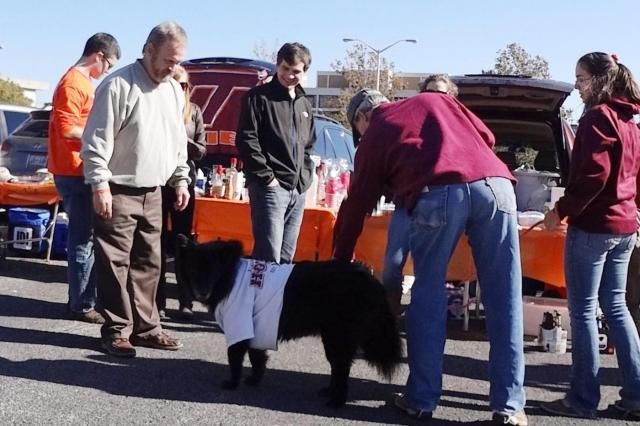 And one awful cell phone photo just because I enjoy torturing the dog: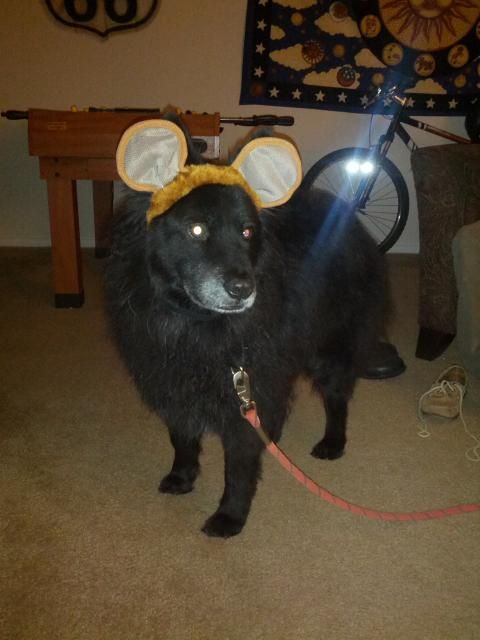 And lastly - we had visitors last week! Aren't they the cutest!?
Pardon the lack of quality on all of the photos - the first tailgating batch were taken on a friend's point and shoot and the last three were cell phone snapshots. But I was just too happy to have dogs in my life again for a bit that I wanted to share, despite the lack of quality.