Quote:
Originally Posted by
Elrohwen
Just found this forum and am excited to join. I see a lot of familiar dogs and names from around the interwebz.
I currently have one dog, a 14 month old Welsh Springer Spaniel named Watson. I'd like to do sports with him some day (obedience, rally, and nosework; maybe some agility). We're currently working on his championship first until his brain grows in a little. He's a sweet boy, and hilarious, but he's in a state of arrested development and thinks he's still 9 months old.
Hopefully this picture works: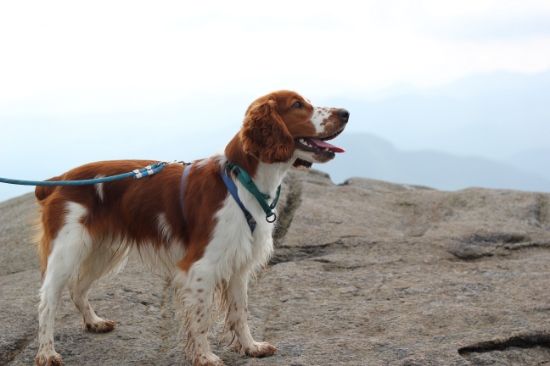 WELCOME! I have this new rule that if people post pictures, I'm going to reply to their threads. It's like people are missing the giant red banner saying "POST PICTURES WITH YOUR INTRO" at the top of this forum. Oh, wait, there isn't one of those? Well, we need one.
You're the first person who posted a picture that I've noticed, and your dog is GORGEOUS! I can completely understand what you're going through. My dog is an ESS mix and he still doesn't have brains at 8 years old. At this point, I've given up hope that he ever will.
So anyway, welcome to chaz. There's nothing like being welcomed to chaz by a drunk!Nolu.