Baptism/religion questions - I need advice
---
The background story:

My BF and I are both confirmed Catholics. He comes from a very Catholic (though not strict) background...Irish/German Catholic...everyone in his family has been baptized, confirmed, etc. All Catholic Church marriages, etc.

They don't REALLY practice, besides sending the children to religious education, I don't even think most of them go to church on holidays or anything.

I was confirmed Catholic NOT by choice. No one else in my family is Catholic. When I asked my mom why I was baptized Catholic she said "because they were the only church that didn't want a fee for it and I wanted you to be Christened". I did NOT want to make my confirmation at 13 but got pressured into it because my mom spent money on sunday school for 8 years and basically didn't want that to go to waste. I do not consider myself Catholic.

I'm very spiritual, but basically pagan/Buddhist (although I see Buddhism as more of a philosophy than religion). I went to a Unitarian Universalist Church before I moved, haven't been to church since.

THE ISSUE I HAVE NOW:

SO didn't seem very interested in a Catholic baptism at first. His family asked about it and he pretty much told them not to bring it up again because we're raising her to be a good person because she should be and not because the bible says so.

I wanted to have a non-religious blessing ceremony for her, and have an interfaith minister perform it, but then SO's dad brought up the Father the baptized him. This man was SO's grandfather's close friend and has performed the (Catholic) baptisms for every child in his family. SO got excited about that and really wanted this pastor to perform her ceremony - which would obviously be Catholic. I agreed right away, I think it'd be nice to continue the family tradition. His dad set up a meeting with the pastor and everything, and is also SO excited.

The church just sent me a packet. They want us both to sign stuff that says we promise to raise her Catholic, attend Mass whenever possible, etc.

And now I'm totally regretting jumping into this. I feel like JUST because I made my Catholic confirmation, I have to pretty much pretend to be Catholic for this ceremony. I don't know how a Catholic Baptism works if only one parent is Catholic? My family is just going to be like "sign it anyway", but I'm really not comfortable essentially lying about my faith just to get my kid a baptismal certificate.

What do I do? I don't think I can back out now and have an interfaith/non-demoninational ceremony after I told SO and his family I'd have a Catholic baptism. Did anyone in a mixed-faith relationship have a ceremony for their child that incorporated both faiths?

Now I want a nice little flower-child ceremony where we burn sage and read Khalil Gibran poems.
__________________
"My favorite color is green, green like newly cut grass. When it comes to green with envy, though, you can stick it up your @ss!" ~ Grammy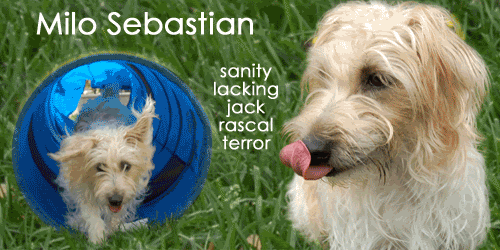 http://www.adorablebeasts.blogspot.com