From a different forum: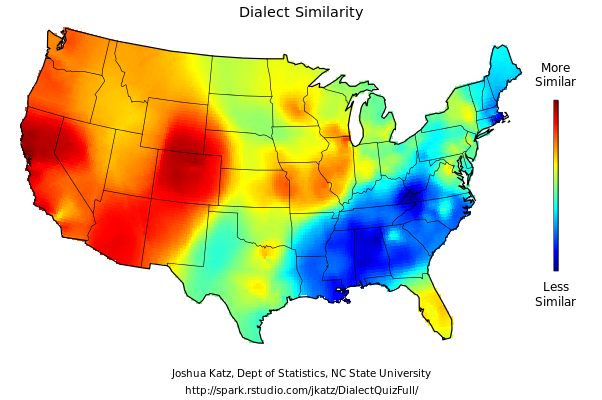 Most Similar Cities
1 Santa Rosa CA 61.8
2 Fairfield CA 61.6
3 Fort Collins CO 61.4
4 Roseville CA 61.4
5 Vallejo CA 61.3
I took the long one and I think it's pretty neat. I grew up in Dallas but my parents were both raised in Denver, so I'm not surprised FoCo is on there and all of Colorado is very red. All of the CA results are interesting. I've never been to any part of CA.
__________________

Rowan - Brittany 7/6/2006
Riff - Australian Shepherd/GSP mix 3/5/2011
Stitch - Silken Windhound 12/18/2014