Walter had a big day yesterday! First we went to class.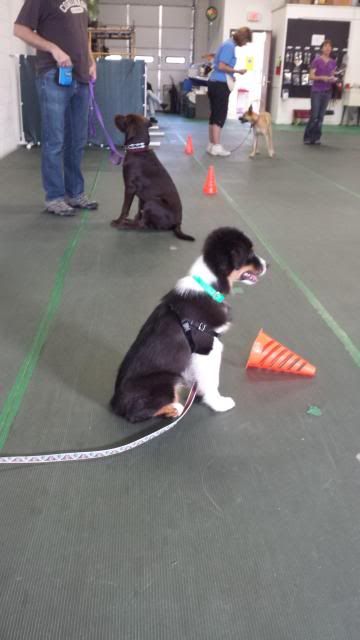 He was such a good boy that we stopped for an ice cream cone on the way home which he loved!
Then we had some fun in the back yard with the hose and his pool.
Which led to Walter getting dirty...then getting the other two dirty when he jumped all over them. Joey was not pleased...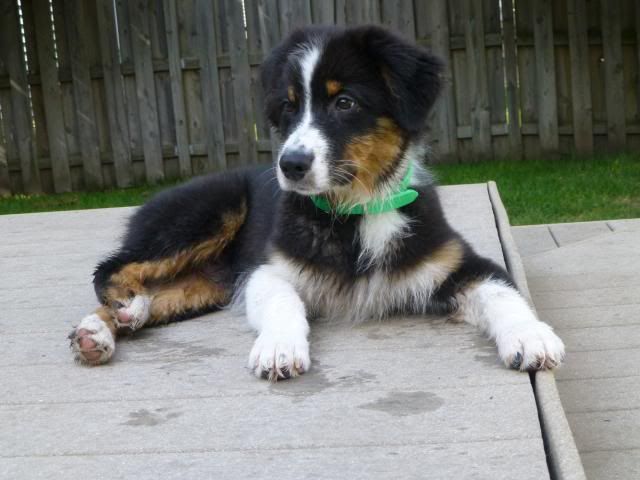 We cleaned up, dried off and went inside. Walter had a nice nap in front of the sliding glass door. Just to make sure we didn't sneak outside without him.
__________________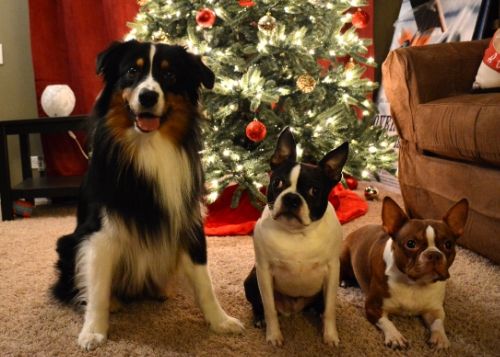 Joey - b/w Boston Terrier
Lucy - r/w Boston Terrier
Walter - black tri Aussie