Hi everyone! Just wanted to introduce myself to everyone.
My name is Kristie and I live in Ontario with my furry hoard. I share my home with my 3 rabbits (Caspian, Adrienne, and Sebastian) and my 2 greyhounds.
Summit is our first greyhound (and our first dog) who we adopted 3 years ago from an adoption program. He was perfect for our lifestyle as I was still in school and quite busy. I had always wanted to try agility but when I got a greyhound decided that was out of the cards. Until I stumbled across a really inspiring blog about agility greyhounds. So I started training Summit and we both really enjoyed it. We've trained on and off ever since just for fun and for my learning.
Last fall I acquired a show bred greyhound puppy. My very first puppy. What was I thinking!? It has been a crazy year and she's still a pup so I still have my work cut out for me, but we're getting there. I got her with agility in mind and so have been doing my best to be a great trainer for her. We've got our struggles but I am amazed at how far Kili has come. I'm impressed with how far I've gotten her!
Both dogs are in agility training now. 8.5 year old Summit just for fun and for me to learn handling that I can transfer to Kili.
Anyway, if this forum is anything like the other dog forums I'm on... I know the rules....
Summit
Kili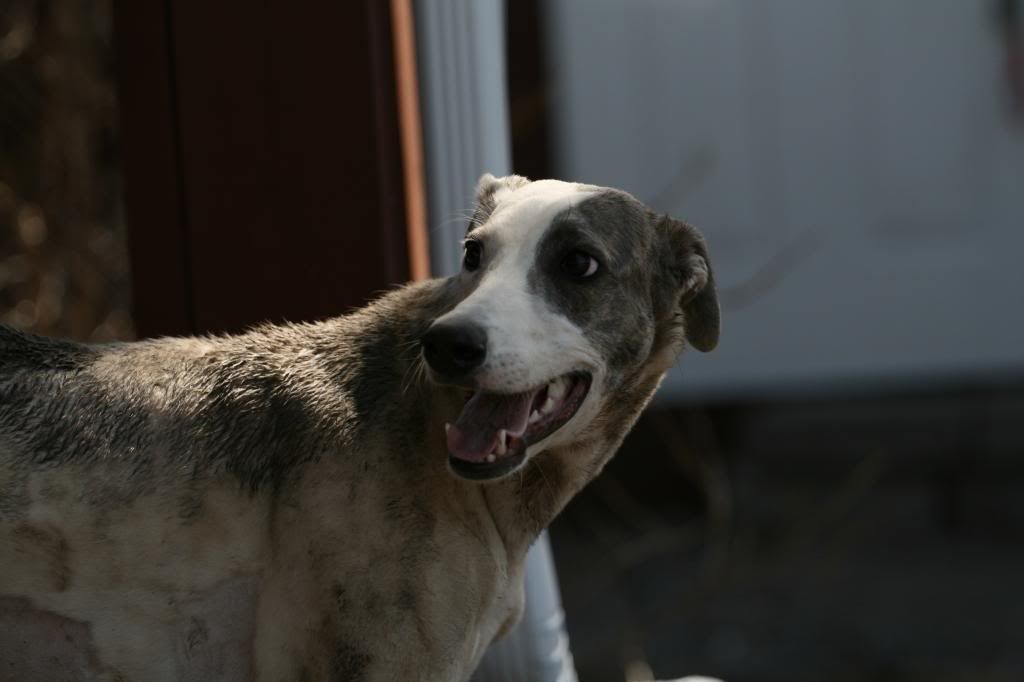 They play a little rough....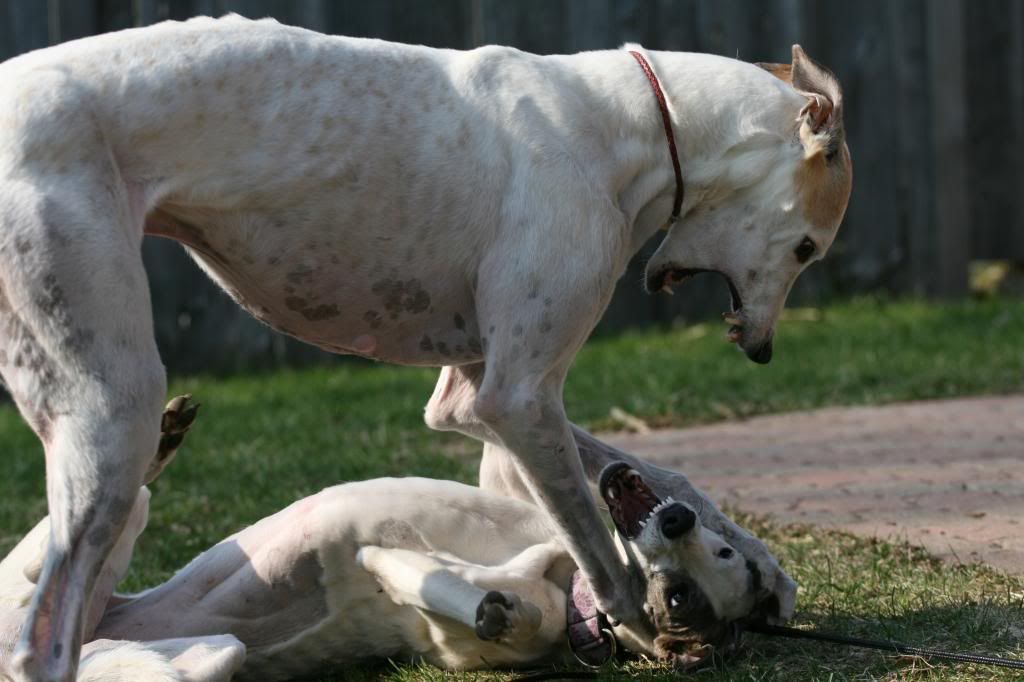 A rare picture of both dogs together being somewhat photogenic.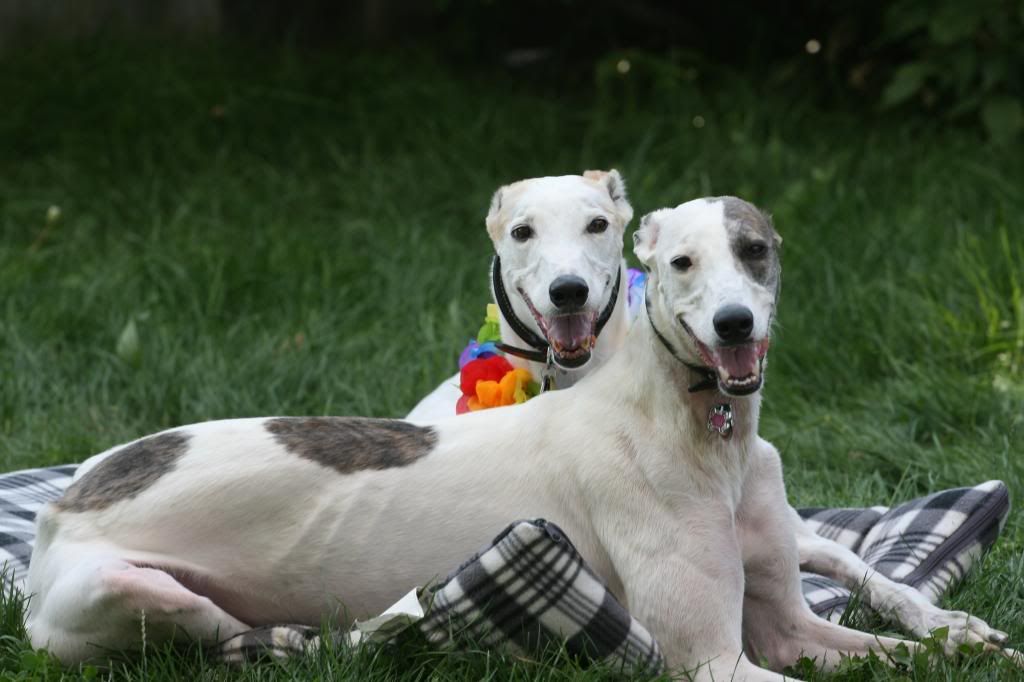 (Whoa! Need to learn how to resize photos for my next post!)