They're finally here!!!!! Her first Paco collars that were suppose to be for her birthday but I couldn't wait.
The Unicorn and the Mini Swirl.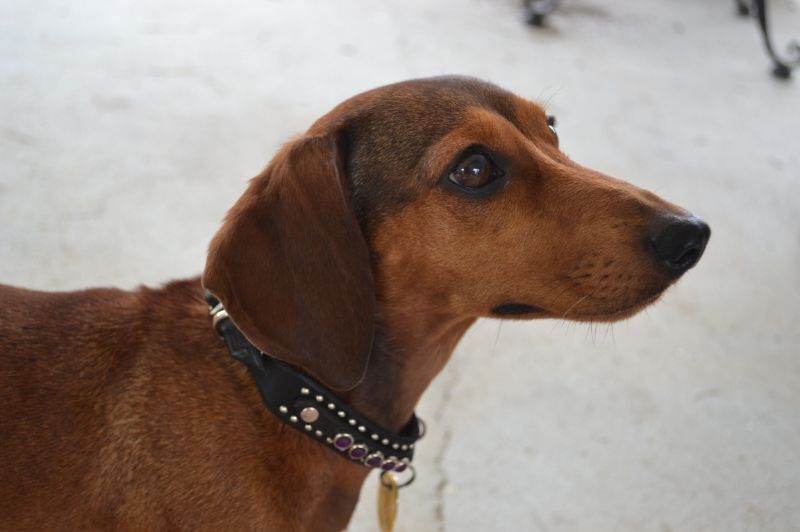 I'm head over heels for the Swirl. LOVE!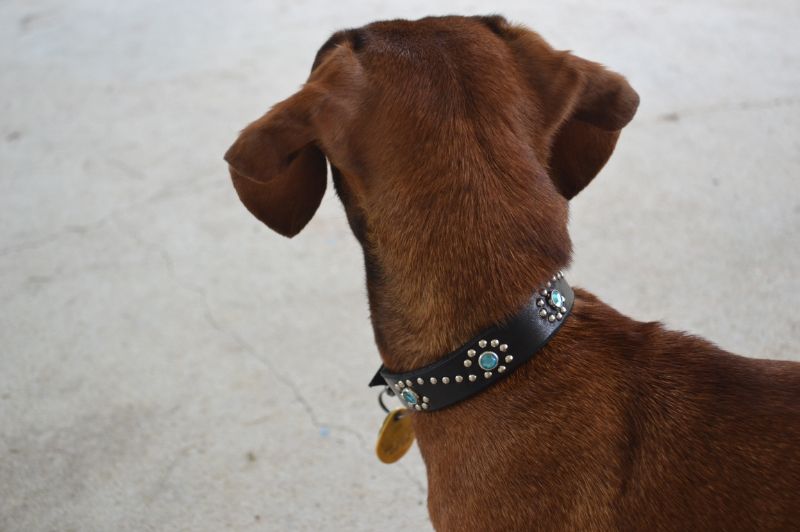 All her collars: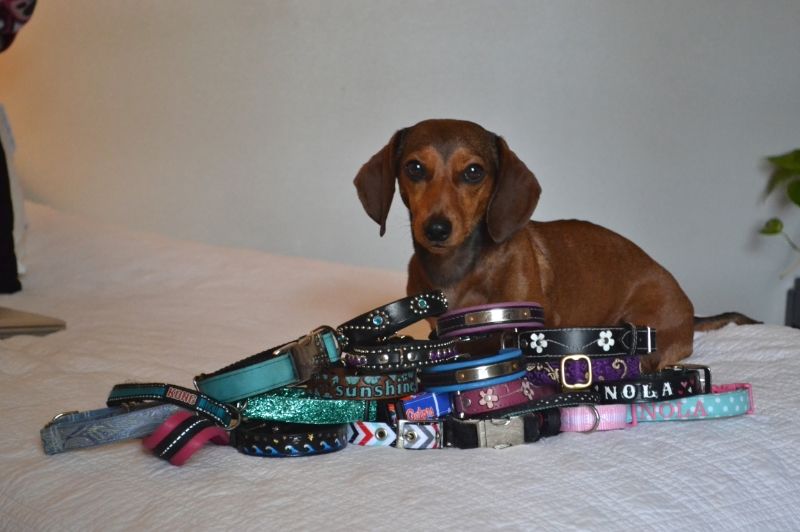 And all her gear: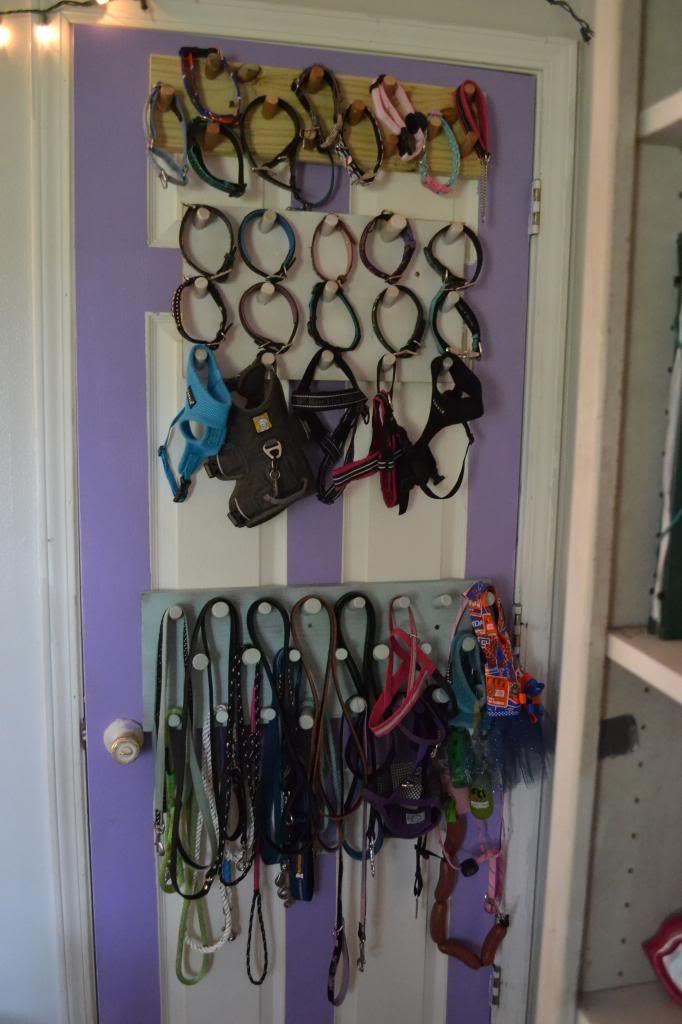 __________________
Laisezz Les Bon Temps Rouler, CGC "Nola"
3 year old smooth red sable Miniature Dachshund
The Watchmen "Pike"
Blue merle Miniature American Shepherd puppy
Dachshund Nola: Life as a crazy, fun loving Doxie
http://dachshundnola.blogspot.com