Nola needs a tagline!
---
Mad Dog Metal works offered me an ID tag to review, and Nola needs a tagline! They can put a good amount on a small tag. I have no clue what to put on it though.
She's bossy, freakishly smart and a riot to be around. She's very active and a little bit crazy. She has a blog. Help us out! Only things I'm thinking of are:
iBlog
Head Bitch In Charge
Girl, Let Me Tell You!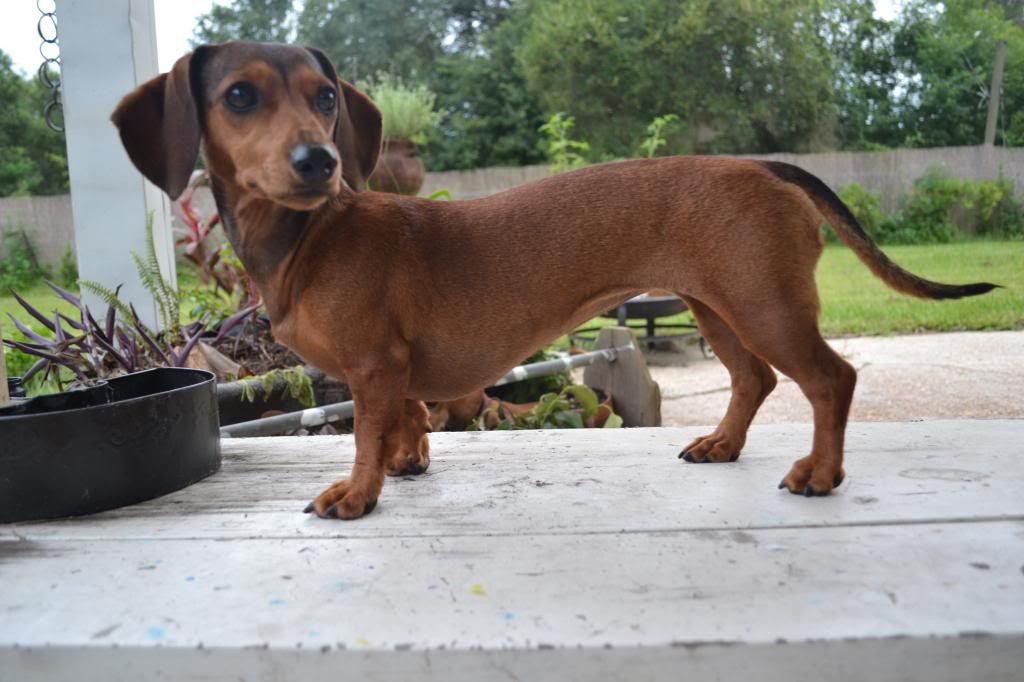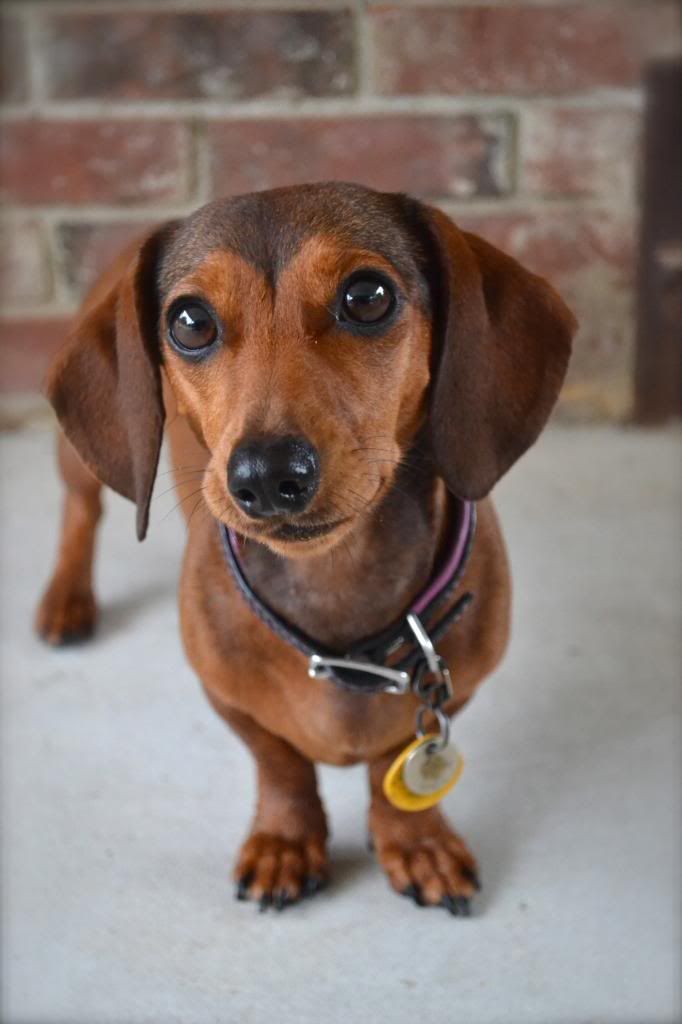 __________________
The Favorite: Nola, CGC
Can do no wrong, despite being hell on stubby legs.
Smooth Miniature Dachshund DOB 10/8/10

The Moron: Pike
Likes balls. Really, really likes balls. And frisbees.
Mini Aussie DOB 2/24/14

The Mustache: Olivia
Is adorable, in a hideous way.
Wire Miniature Dachshund DOB 7/4/14

The Baby: Roxie
Rescued wonder pup.
Pit Bull x Hound mix 4/3/15 (estimated)