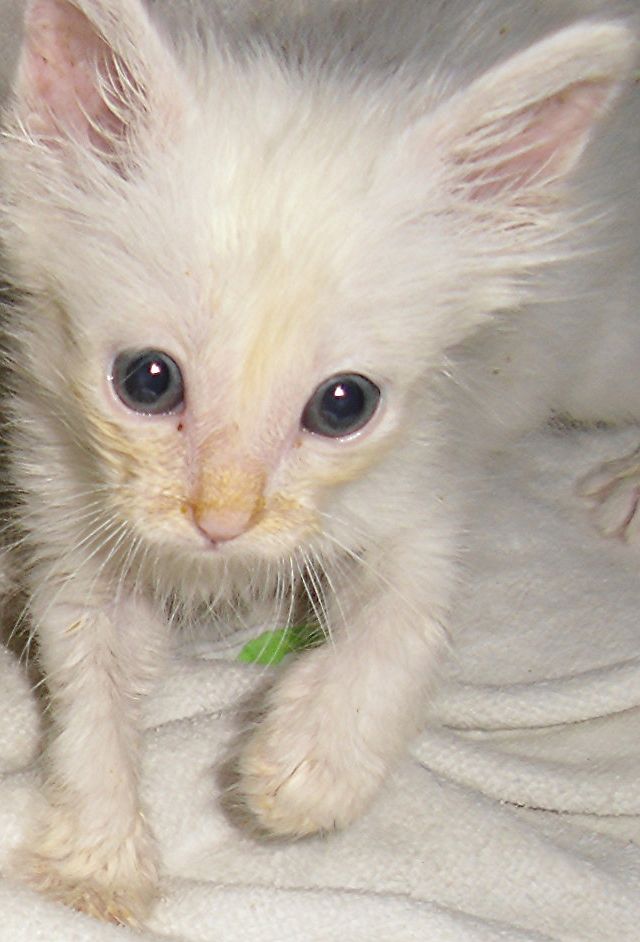 vid
I take her out and let her play without the others because she is smaller and they just mow her down and make her cry out. After she is wormed, I hope that she will make faster ground in catching up. I don't know if she will ever be as big as the others, they tend to favor the tabby end of things where she is more slender. That fuzzy hair hids some. YOu feel it when you pick them up to compare.
http://s42.photobucket.com/user/smki...72cd3.mp4.html
What Hyia learned today is that when your Mom says everything off the floor, she means if a kitten gets on the floor and you can't find it, you will see why she asked you to get everything off the floor. Kitten found. Stuffies and such finally put away. She is doing a LOT of clean up, and helping mix food mash now. 5 is a lot to take care of, we really should have started with one or two, but that isnt' the way it worked out.
__________________

Go Petie Go Go Who Go!
love comes in many directions with mary
Side by side on the sofa sat three annoyed dogs and one smug cat
and then in came a little white kitten,