My Byron
---
I'm just in shock. I knew it was getting close but have been in denial. I took him and gizzy out to work with the horses and found him when I went to go in. I don't know if it was just the mix of age and heat or it was just his time.gizzy wasn't even hot. Just sitting by him. I feel awful but keep telling myself its better than him suffering and he was getting there. I've been so worried about him I haven't taken him out with the others walking or swimming for a long time. Now I feel bad and I should have just let him enjoy it.

He was just one of those dogs. He'd do anything for me. Ill always love dobes because of him.

And again I just don't feel like telling anyone because I burst out crying just thinking about him.

Ill put up pics of him later. Can't seem to do from my phone. Wish I had more now.
__________________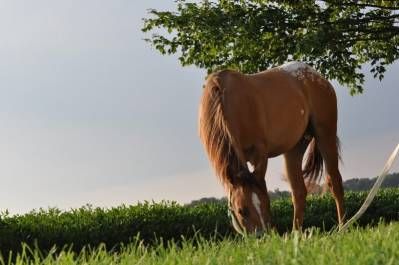 If I have any beliefs about immortality, it is that certain
dogs I have known will go to heaven, and very, very few
persons -James Thurber