Kechara has one littermate that we've been able to keep in contact with, his name is Frodo. The breeder was a casual breeder with no health testing and used her 1 year old male to sire the litter (I didn't buy Kechara, she was a surprise gift when I was 14 from my parents)
Here is Frodo
Frodo has competed in Agility like Kechara, and he completed his MA and MAJ and then went on to compete in preferred classes when he got older.
Kechara and Frodo's parents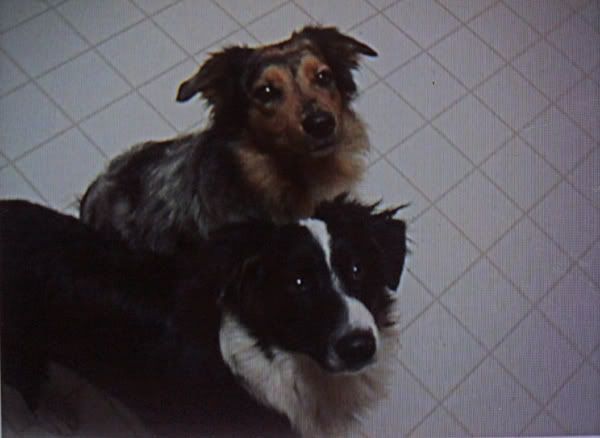 Hawkeye(far right) has 4 out of 7 littermates that I have been able to keep in touch with.
The one on the far left has his Ch and several stock titles and has an almost 2 year old litter on the ground.
The next one over the tiny little girl is a working stock dog on a farm
The one in the middle is Ch pointed and has one or two stock titles
The girl next to Hawkeye is a spayed pet dog but has had some fun training on stock and will hopefully one day get to trial.
Lark's siblings well no one in her litter has trialed yet they are all still young and titles are to come.