I think I need to sadly admit I am never going to use the Paco collar I got, so it is for sale. It's been worn probably a half-dozen times. It is "The Jojo" (
http://pacocollars.com/products/the-new-jojo/
), black leather, with turquoise spots. 1" wide, holes are 15" - 19". You can see a bit of a line by the holes where it was buckled but other than that and the thing I'll mention below, it is nearly new.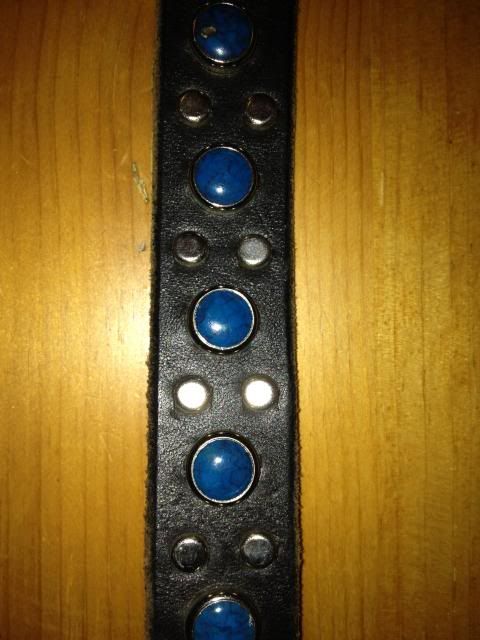 The end of the collar *has been trimmed*. It is on the big side for Meg, so I took it to my leather guy and had him trim and re-dye the end. The Paco stamp is no longer there. You can see the end as it is now here:
The collar was $75 new; I'd ship it out for $55 total, PayPal strongly preferred. It's a beautiful collar, but bigger and heavier than I like on Meg. If you need to see anything specific in pictures, just let me know.