Yesterday I took cricket and joey up to Maryland to see my mom since she was there for a business trip. While we were waiting for her I noticed something near Joey's penis. At first glance thinking it was a tick I examined closer.
It's not a tick, but I don't know what the heck it is. It's a really dark red ring and the entire center is a raised bubble that blue/black. Soft to the touch. Almost looks like it is filled with blood, but hard to tell and its about the size of a dime.
I'm off tomorrow so I can take him to the vet tomorrow if need be, but just wondering if anyone knows what this might be? Didn't seem to hurt him when I touched it.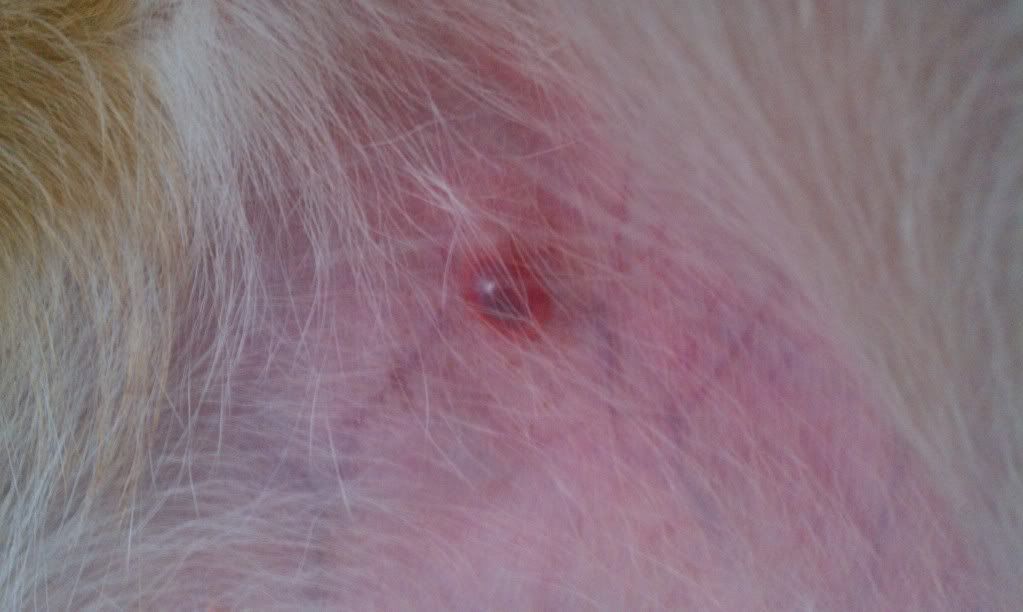 __________________
Joey- Ibizan Hound
Cricket- Mexican Street dog (we think Xolo mix)
Bamm- BC mix
Itztli- Standard size coated Xoloitzcuintli