---
Amber... You do what you feel is necessary when the time comes. YOU know Bamm and we are all just going by what you post. NONE of us are experts in your dog.

I have had dogs and been around dogs my whole life and never been truly bitten... EVER.... but that is not a method to diagnose your dog.

If Beezer or Belle bit Hannah... they are gone and I really don't care what anyone has to say about that. they aren't liable for my daughters well being... I am. That being said she is not interested in the dogs. She doesn't mess with them and has never been allowed to mistreat them IE: crawl on them, pull their ears/tails, etc. She just doesn't do it and never has. BUT I also fully admit I a NOT the home for them if they decide that simple movements are reason to strike. I am not behaviourist dog owner who can handle everything.

Belle could probably be reliably rehomed and be happy and stable... although I certainly don't expect a bite from her ever. Beezer... there are factors. I dont' expect a bite from him either but if he ever became unpredictable TO ME (as NON super human dog owner)... he couldn't handle a rehoming again. He also couldn't handle a life of being banished to another room or crate. I would euth him as it would be best for him.

Death is not always the worst case scenario.
__________________
Quote:

"Meaninglessness does not come from being weary of pain. Meaninglessness comes from being weary of pleasure."


G.K. Chesterton
"Family fun is as necessary to modern living as a kitchen refrigerator." – Walt Disney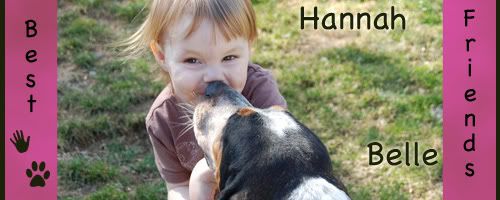 http://www.tanyabeakes.jamberrynails.net
[/url]