...this is not a problem, of course.
Just thought I'd share some pictures of my girlies, as I know there are some rat lovers on here.
This is Bubblegum. She's super pretty, except for that darn eye of hers. I tried out some new bedding, and I think she's allergic to it. Oh and rat people, would she be considered a blue or a gray? I now blue is more "rare" than gray, so I figured it was more probable that she was gray, but she looks very "blueish" to me.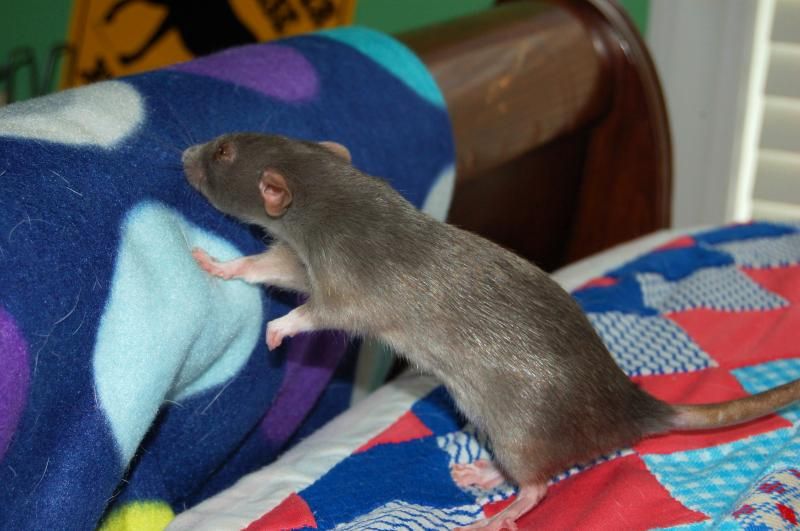 She likes to lean over the edge of my bed and look. Unlike someone *coughEriscough* she just looks and doesn't jump.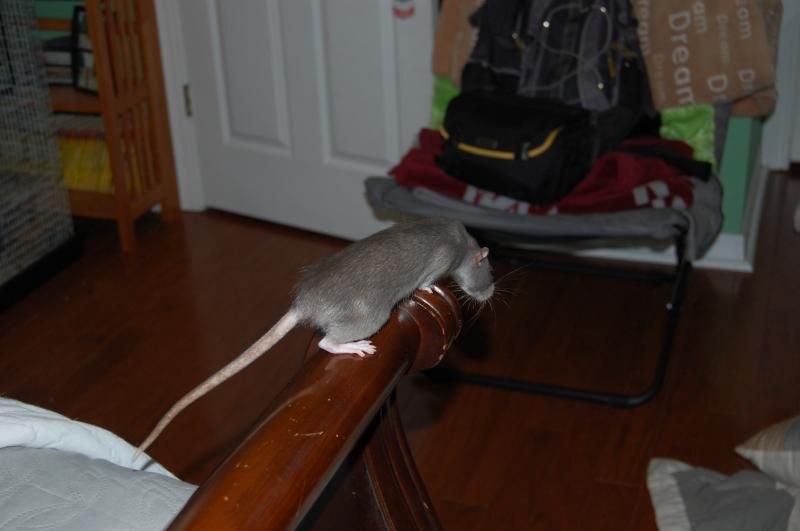 "Hi, I'm Bubblegum and I'm cute and perfect!"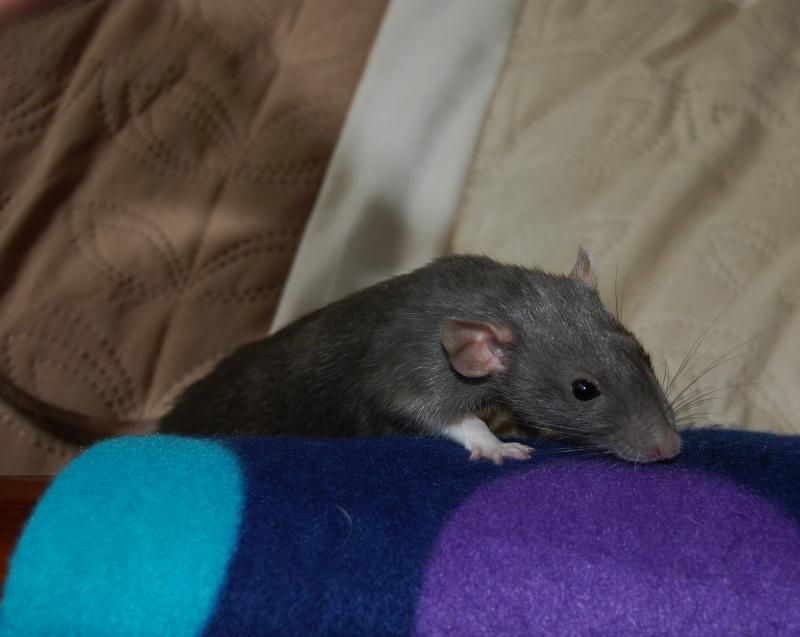 "I am Eris, Destroyer of Worlds. I am not cute. How dare you refer to me as such."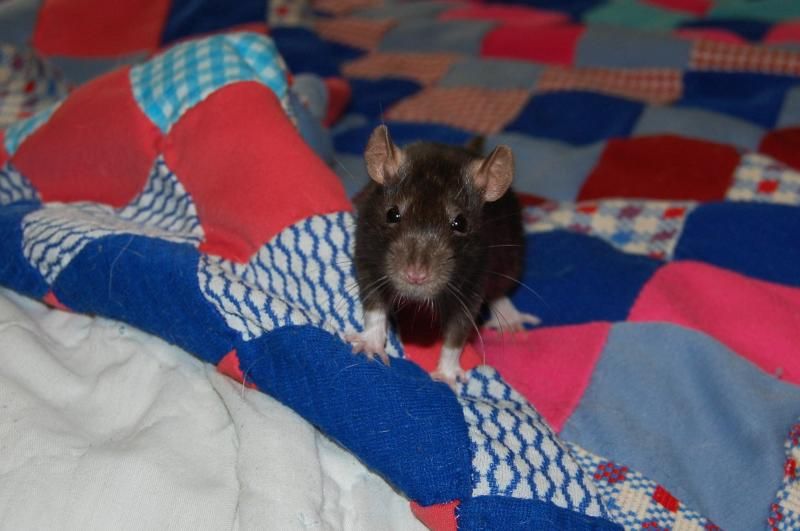 Eris demonstrates that rats are allowed on the pillows here. Miraculously, I have not come down with the plague, rabies, parasites, cancer, or heart failure.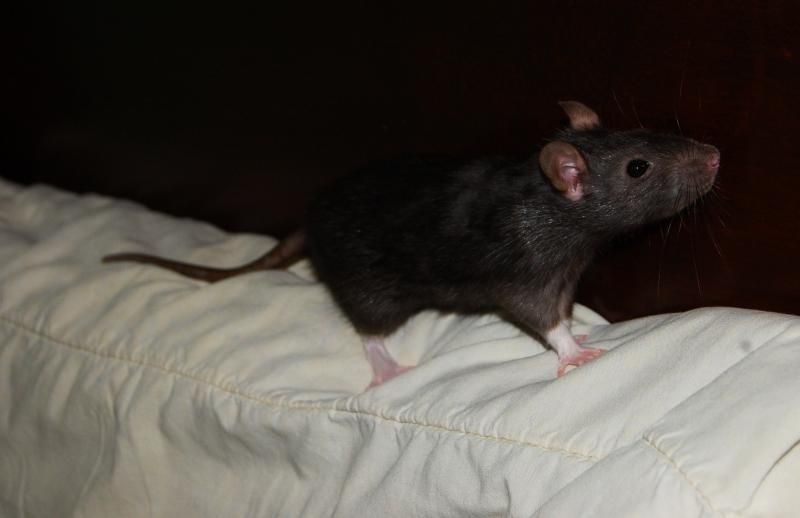 All done! Thanks for looking!